2017: Make this the year you stop stressing about Compliance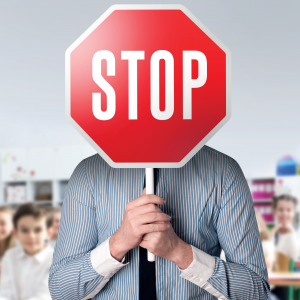 Enlarge
...and leave it to EduCare
As one of the UK's leading suppliers of Safeguarding and Duty of Care training to the education sector, we received many calls from schools who were concerned that their training was no longer compliant when the updates to the statutory guidance 'Keeping Children Safe in Education' came into force in September 2016.
With safeguarding an obligation that is required by both school inspectors and the law, these concerns were fully justified.
High quality courses, written by experts
Here at EduCare, we pride ourselves on the quality of our courses, both in terms of the content and the delivery.
We constantly update and refresh our training material, and in September our courses were immediately altered to reflect the changes to 'Keeping Safe in Education'. Our customers were notified and supplied with the updated versions, all at no extra cost.
Benefits of using EduCare
Our courses are designed to make training easy and hassle-free and offer multiple benefits to schools:
Online courses, available anytime, anywhere – no more worrying about if someone is ill or misses a training day.
Fully supported through our own Customer Services team – staff can call our UK based team for help or advice directly, without having to go through one administrator.
Detailed reporting functions to show progress and usage.
Downloadable personalised certificates to evidence learning to inspectors.
Available as unlimited licences - allowing you to train as many people as you need, when you need. Perfect for new starters.
Great value for money.
Our multiple course package
We can offer multiple courses for schools in our unique package. This package brings together 19 courses made specifically for the Education sector:

So, make 2017 the year that you stop stressing about compliance. Take the weight off your shoulders and let EduCare help.
Call us on 01926 436 211 or get in touch for free advice or further information.
Return to news