About us
EduCare is the leading provider of essential duty of care and safeguarding training.
With over 1,000 course completers every day, we are the market leader in developing and delivering highly engaging online learning programmes in partnership with leading experts. Our primary focus is on 'duty of care' to help keep children, young people and adults safe from harm. And over four million people in a variety of different sectors have learnt how to fulfil their duty of care with EduCare.
With over 70 clear, concise programmes covering a wide range of sectors, we can ensure that your staff have the latest knowledge and best practice. We also develop bespoke e-learning solutions and we have worked with education inspectorates, international schools, charities, the ambulance and fire service, the NHS and hundreds of commercial and member organisations to fast track their staff with the real need-to-know essentials.
Why choose us
Quality
Since the very beginning, we have provided the best
e­-Learning programmes available to teach you and your staff how to offer effective and reliable services to your clients, regardless of your industry or the size of your business.
We work tirelessly to ensure our e-Learning programmes are kept up-­to­date, and will work with you to ensure your specific needs are covered.
Expertise
We've worked with many well-known companies and associations in the past, and this experience has allowed us to understand the best way to provide exceptional e-­Learning resources where they are needed most.
Support
As part of our business philosophy, we are dedicated to providing you with the very best service available.
We work with you to teach your staff how to provide the highest quality level of care and training possible and our easy-to-use e-­Learning platform reflects that.
Circles of Excellence
We work with a wide range of subject experts, who play a key role in contributing to, review, and endorsing our training. This ensures our programmes are always accurate, up-to-date and of the highest quality. We also work with many of our key customers to ensure our training continually meets the needs of their sector.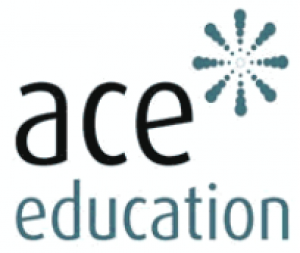 ACE Education

Bullying UK

Childcare.co.uk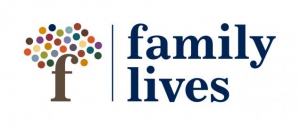 Family Lives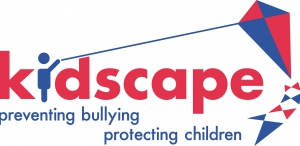 Kidscape
National Governors' Association
Our customers
We are proud of every one of our customers and the high-quality online learning service we provide for them. With over 30 years' experience in delivering essential training we are always looking at ways we can exceed your expectations, so please don't hesitate to get in touch and let us know what we can do to help you.
Our customers include…
20,000
Schools and
Colleges
500
Local Authorities
and Councils
Here are just a few of them...
Education
UK Government Inspectorates
Kidscape
Pre-school Learning Alliance
University of Oxford
University of Warwick
University of London
ACE Education
GEMS Learning Trust
The Boarding Schools' Association (BSA)
Weymouth College
The Association of Governing Bodies of Independent Schools (AGBIS)
The Independent Schools' Bursars Association (ISBA)
The Independent Association of Prep Schools (IAPS)
National Governors Association (NGA)
Raffles International School
ACS Cobham International School
Badminton School
University of Leicester
Leeds Beckett University
Bexley College
Bell Education
Slough Learning partnership
Marlborough College
Childcare.co.uk
Scottish Childminding Association (SCMA)
justteachers Ltd
Society for Education and Training
Council of British International Schools (COBIS)
John Cleveland College
Langley Grammar School
Loughborough College


Sir John Thursby Community College
Slough & Eton CofE Business & Enterprise College
St Benedict's School, London
St John's Beaumont School
Stafford House College
Stroud High School
The Deanes School
The Royal Academy of Dance
The Ursuline Academy Ilford
Training
University of London Goldsmith's College
Valence Primary School
Wilberforce College
Woodlands
Wycombe Abbey School


---
Sport & leisure
Edinburgh Leisure
Premier Sport
Freedom Leisure
Impulse Leisure
Oasis Leisure Centre
Sports Leaders
British Association of Snowsport Instructors (BASI)
Scottish Squash and Racketball Limited
UK Sail Training (ASTO)
Tone Leisure
Sport Structures
England Athletics
UK Athletics
Welsh Athletics
Baseball and Softball UK
England Squash and Racketball
Archery GB
British Sub Aqua Club
English Institute of Sport
Basingstoke & District Sports Trust Ltd
British Cycling
Scottish Cycling
Sport 4 Life UK
The British Ju-Jitsu Association
National Ice Skating Association
Badminton England
Disability Snowsport UK
England Golf
Planet Sport
---
Health
Great Ormond Street Foundation NHS Trust
Blue Sky Fostering
Home Care Direct
Northern Ireland Ambulance Service
The Regency Clinic
Mental Health Matters (MHM)
Circle Bath
West Midlands Ambulance Service NHS Trust (WMAS)
St John Ambulance
Abbey Dental Practice
RMO International
The Society and College of Radiographers
Tutorcare Ltd
Wesleyan Assurance Society
Benenden Hospital Trust
RMO International Healthcare LLP
---
Councils & governing bodies
Bexley Council Brighton & Hove City Council
Birmingham City Council
Careers South West
Central Bedfordshire Council


Leicestershire County Council
Lincolnshire County Council
London Borough Richmond upon Thames
Staffordshire County Council
Bath & North East Somerset Council
Sefton Council for Voluntary Service (CVS)
---
Charities & the voluntary sector
SCOPE
UK Youth
Parents and Children Together (PACT)
YMCA
Family Mosaic
Asthma UK
Autism Concern
Catch22
CfBT Education Trust
Phoenix Futures


SkillForce Development
South Somerset Mind
The Markfield Project
---
Commercial
Capita Group
Wise Employment Group
What our customers say
We have been using EduCare to develop the knowledge and skills of teams for over six years. A huge advantage is the flexibility. People can do them when and where they want.
Mencap

I have recommended EduCare for Education to other schools in my area. The programmes are very authoritative – they contain some brilliant modules which really help in the day-to-day running of the school.
Duggie Speight
Headteacher, Carleton Endowed School
For someone who manages staff, the range of online safeguarding and duty of care programmes are perfect. They are simple to use, quick and cost-effective. Putting members of staff through the training is done with ease and minimal hassle.
Matthew Forsyth
Project & Development Manager, Sport4Life
I would recommend EduCare for Education to other colleges. It's convenient, clear and easy to use.
Nichola Routledge
Weymouth College