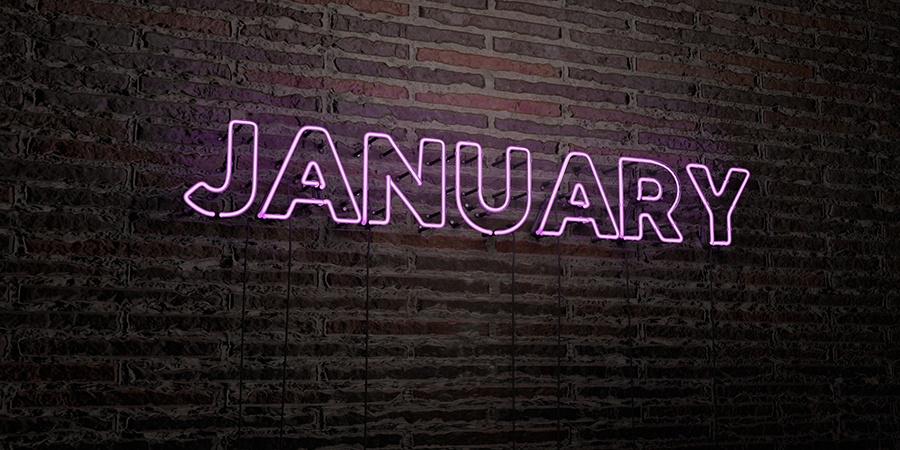 January INSET days: 5 recommendations for staff training
Although festive celebrations take much focus in December, it is also important to prepare for the start of a New Year.
Many of our customers, as with schools and colleges across the country, will start 2019 with a number of INSET days and are planning to use EduCare's online courses to deliver whole school training.
As EduCare offers such a diverse portfolio of training courses, we wanted to share our recommendations for courses for staff training on January's INSET days.
January INSET training recommendations
Whilst a time of celebration for many people, December also brings particular problems for vulnerable children and young people. A New Year is also a good opportunity to re-focus on current issues and trends and examine how school policies may need to be adapted and refreshed, particularly in light of the forthcoming changes to the inspection framework for those schools who are inspected by Ofsted.
Here are our five recommendations for INSET day training
One: Child neglect training
In Amanda Spielman's speech to launch Ofsted's annual report, she referred to Child Neglect as a key issue.
"We looked this year at the neglect of older children and found a pattern of children being neglected in the home, then being vulnerable to abuse and exploitation outside it. "
In December, children are even more exposed to the ill effects of childhood neglect and using INSET days in January to refresh staff awareness is a key recommendation.
EduCare's online Child Neglect training course delivers 3 CPD credits and covers the signs and indicators that should alert anyone to the possibility a child or young person is being neglected and how to report concerns.
Two: Online safety training
A large majority of gifts given at Christmas connect to the internet. If any child is using these devices for the first time, they may be aware of the potential hazards that being connected may bring. UK Statutory Guidance, Keeping children safe in education, states that:
Governing bodies and proprietors should ensure that children are taught about safeguarding, including online safety. Schools should consider this as part of providing a broad and balanced curriculum.
EduCare's Online Safety training course meets national Police approved standards and will help staff understand the potential risks and dangers associated with keeping children and young people safe online.
Three: Bereavement and loss training
For any family or individual that has suffered a loss, Christmas brings a renewed sense of loss. As the death of a close family member has been shown to be a risk factor for children and young people, schools who do not have a bereavement policy in place may want to implement one in 2019.
One of our newest training courses, written in partnership with Winston's Wish, looks a what should be included in a bereavement policy and provides the guidance staff need to support everyone during a potentially difficult time.
Four: Exclusions and attendance training
The subject of off-rolling hit the headlines throughout 2018 and Amanda Spielman made clear in her recent speech, that it is something that Ofsted will be focusing on in 2019.
"I will be unapologetic in developing the new framework, in finding ways to point out the schools that are off-rolling, and to reward the schools that don't just see low-attaining pupils as data points to be managed out, but that, instead, retain their focus on what really matters: giving every child a good education and start in life."
EduCare's Education Law for Management package includes three courses designed to provide an overview of School Attendance and School Exclusions. The courses have been written in partnership with the experts at ACE Education.
Five: SEND training
Supporting children with Special Educational Needs and Disabilities is another key topic that schools and colleges will have to focus on in 2019 and again was included in the summary of Ofsted's 2017/18 report.
"[Ofsted's] local area SEND reports from this year show that, despite the dedication and professionalism of frontline workers, provision for young people with SEND is too disjointed and too inconsistent... adequate support for our most vulnerable children with SEND is a basic expectation of a decent, developed society. We need to do better."
Written in partnership with Connect, EduCare's SEND Awareness training package includes three one-module courses designed to provide an overview of Autism, Dyslexia, and ADHD and include classroom strategies to help support children with SEND.
EduCare for Education® - complete safeguarding and duty of care training package
The above training courses are either included in, or can be purchased in addition to, our comprehensive e-learning service, EduCare for Education®. The service allows unlimited access to all staff across a school and represents a completely cost-effective solution to managing staff training for INSET days.
For a quote for your whole school, get in touch today providing your pupil roll numbers and we will get back to you straight away and you can be set up and ready for January 2019.
Return to news
Related content: