EduCare for Health & Social Care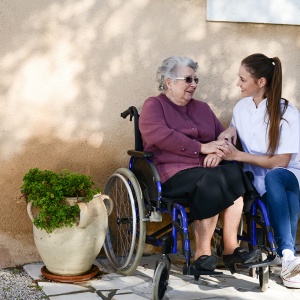 Enlarge
In 2015 the Care Certificate replaced the Common Induction Standards
Since then, staff new to a variety of health or care roles have been expected to demonstrate that they meet each of 15 Care Certificate standards as part of their induction.
A training package from EduCare has been introduced to meet that requirement with up-to-date content, written and reviewed by HSC professionals. EduCare for Health & Social Care is a multiple course package that maps directly to all the knowledge components of the Care Certificate and the UK Core Skills Training Framework for health (CSTF).
By working through the courses, new employees will learn all the key skills needed in this type of role such as person-centred care and the principles that underpin privacy and dignity in care.
EduCare's training packages include questionnaires which are completed by the learner as they progress through the course which in turn provides the assessor with evidence that they have the knowledge needed to be awarded the certificate.
Benefits of using EduCare
As with all of our courses, the benefits of using online training include both flexibility to the learner and instantaneous reporting to the assessor.
Other key benefits include:
All content is online - meaning you won't need to provide cover whilst staff are training, pay travel costs or incur downtime
Consistency – our training and assessment is all completed within one central source
Up-to-date – our courses are updated whenever new standards are introduced or modified
CPD certified – our courses provide one CPD hour per module
Cost effective – with prices starting from as little as £5 per person (based on the number of learners)
Flexibility – training that is available anytime, anywhere – 24/7
High quality – with engaging, quality content
Easy to use – bite-sized learning which is easy to digest
Powerful reporting – allowing assessors to know who has completed the training, and how they performed.
For more information please complete the form on our contact us page and we will get back in touch with you. Or to request a free trial, click here.
Return to news