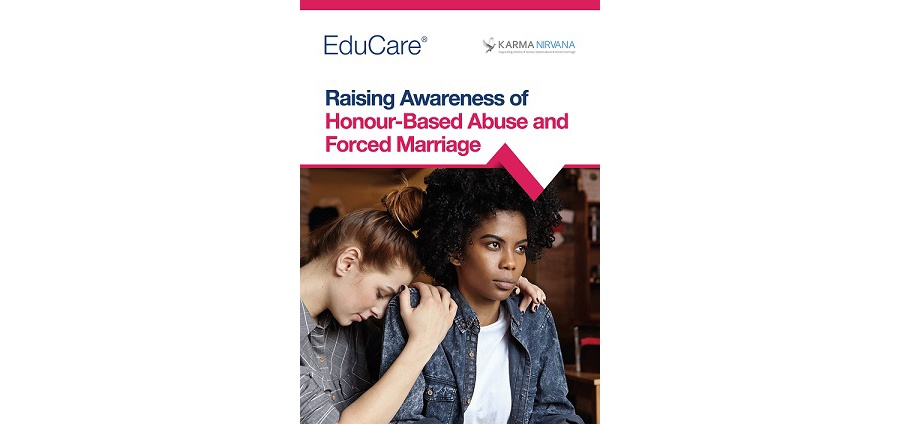 New Course: Raising Awareness of Honour-Based Abuse and Forced Marriage
EduCare is delighted to announce that we have launched a new course in partnership with Karma Nirvana, the award winning charity that has been supporting victims for over 25 years.
New honour-based abuse online training course
The new course entitled Raising Awareness of Honour-Based Abuse and Forced Marriage has been added to EduCare's extensive Safeguarding and Duty of Care portfolio of training courses.
EduCare is very proud of the quality of our courses and work with a wide range of subject experts who play a key role in contributing to, reviewing and endorsing our training. This course has been written in partnership with Karma Nirvana and has also been supported by Commander Ivan Balhatchet, National Police Chiefs' Council lead on Honour-Based Abuse, Forced Marriage & Female Genital Mutilation, who commented:
'Honour Based Abuse (HBA), constitutes an array of criminal offences including Forced Marriage, are serious violations of human rights, often affecting young, vulnerable girls and women. It is imperative that we have training and guidance to equip those who have contact with young people to better understand the concealed criminal behaviours and child abuse that is taking place. It is only by identifying and understanding HBA will society be able to improve our outlook to appreciate the real difficulties victims find themselves in, alienated by those who are supposed to care for them. We all need to do so much more to properly safeguard the most vulnerable in our society, and I support this online course (that accompanies an existing course on FGM) to assist those in educational establishments tackle HBA.'
Raising Awareness of Honour-Based Abuse and Forced Marriage
Keeping children safe in education
Because honour-based violence is referred to in Department for Education Statutory Guidance - Keeping children safe in education, the course has also been automatically added to our comprehensive package of safeguarding training courses for schools - EduCare for Education®.
So-called 'honour-based' violence (HBV) encompasses incidents or crimes which have been committed to protect or defend the honour of the family and/or the community, including female genital mutilation (FGM), forced marriage, and practices such as breast ironing. Abuse committed in the context of preserving "honour" often involves a wider network of family or community pressure and can include multiple perpetrators.
It is important to be aware of this dynamic and additional risk factors when deciding what form of safeguarding action to take. All forms of HBV are abuse (regardless of the motivation) and should be handled and escalated as such. Professionals in all agencies, and individuals and groups in relevant communities, need to be alert to the possibility of a child being at risk of HBV, or already having suffered HBV.
EduCare for Education®
The course can be bought as a standlone course via EduCare's online shop or is also included in our comprehensive safeguarding and duty of care e-learning service, EduCare for Education®. This new course takes the total number of courses in the package up to 30 which means that EduCare for Education® really does represent one of the most cost-effective ways for schools to purchase training for staff. As well as this new HBA course, the package also includes Child Protection training courses that will evidence compliance with Statutory Guidance and Health & Safety and Induction training courses. The service is available on an unlimited basis so all staff including teachers, support staff, governors and volunteers can access content at no additional cost, and includes a reporting suite to evidence learning to inspectors.
Get in touch to find out more
Return to news
Related content: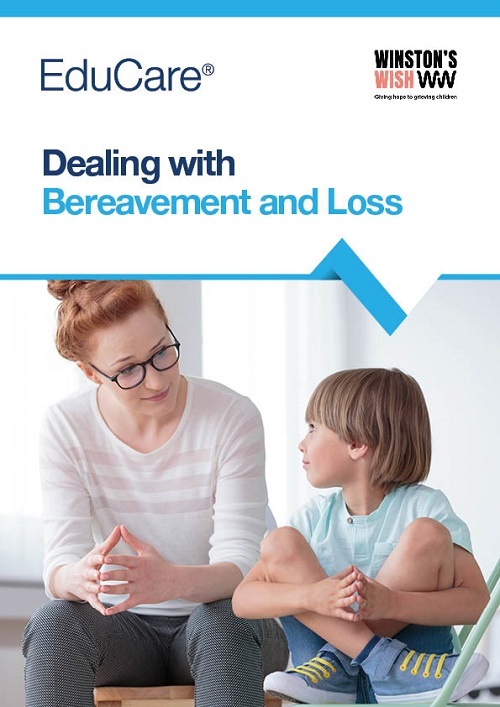 Courses
Dealing with Bereavement and Loss
Produced in partnership with Winston's Wish, the UK's first childhood bereavement charity, this course will help you understand what needs to be in place to support everyone involved with a bereavement in a school or college.
Read more
Dealing with Bereavement and Loss
The course covers:
the effects of grief on a child or young person
how a death may impact school life, and how information about the death should be shared with pupils and staff
how to manage potentially difficult topics and avoid unnecessarily painful comments when communicating with a bereaved pupil or student
how to communicate with children and young people about tragic events in the media
the factors relating to how children or young people will respond to a death
how to ensure the bereaved pupil or student's needs are respected and supported by all staff who come into contact with them
what should be included in a bereavement policy and the guidance staff need to support everyone during a potentially difficult time
when to seek further help and support on bereavement for children or young people, their families or even staff members within the school.

News
EduCare forms new partnership with Karma Nirvana
We are delighted to be working with Karma Nirvana to create a new course on 'Raising Awareness of Honour-Based Abuse and Forced Marriage'.
Read more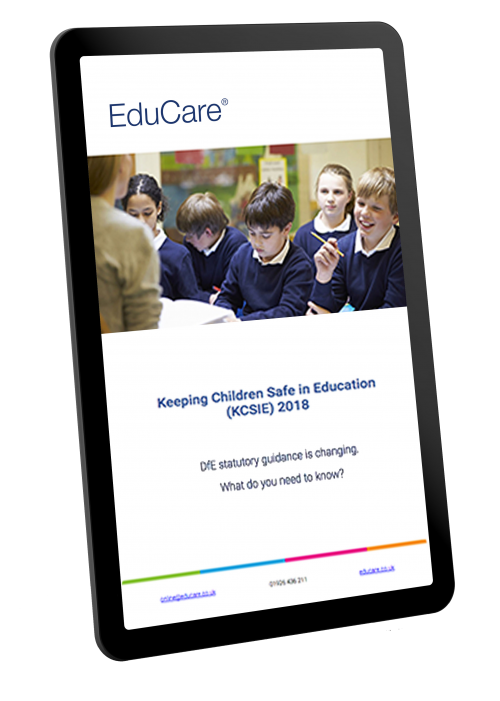 Resources
Download our KCSIE 2018 White Paper
Crucial checks to determine if you're compliant
Read more