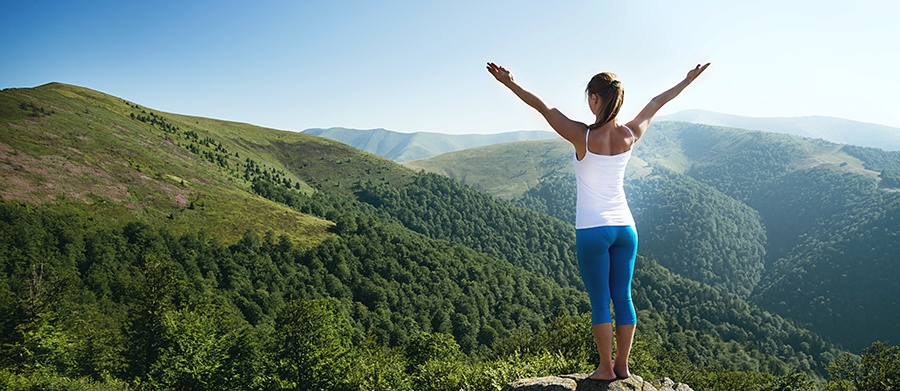 Mental Wellbeing in Sport and Physical Activity
As Danny Rose adds his name to the latest list of athletes to discuss the issues of poor Mental Health in Sport, it is clear that the need to support all athletes and participants in sport is of the utmost importance.
As an article in The Guardian states:
"Rose is not the first professional sportsperson to speak out about mental ill health. In recent years, many household names have shared their experiences. What therefore seems so surprising is that we should continue to be shocked. We place our sporting heroes on a very high pedestal. They inspire us, bring hope and bring the nation together. It is perhaps hard for many to acknowledge that they are also everyday people like you and me. If mental health problems exist in the general population, they will, of course, exist in the sporting population, too."
Sport and Mental Health
Of course, sport is a wonderful antidote to stress and pressure, but due to its competitive nature, the stress bucket can overflow, and it can be the cause of mental health problems. Sport itself may not be at the core of the issue, but rather, other pressures in a person's life may cause the overflow.
What is important is that everyone is aware of mental wellbeing and can spot the symptoms of ill health. By being open to people, willing to talk non-judgementally, listen and extra support if necessary, we can all play our part in promoting positive mental health.
New Mental Health training course
EduCare has developed a new Mental Wellbeing training course that has been endorsed by Double Gold Olympic medallist, Dame Kelly Holmes.
The course aims to arm all people who work in sport with the essential knowledge to spot signs and symptoms of people struggling with their mental health and understand how to signpost them to the services that can help.
Danny Rose cites his club's doctor as the person who helped refer him to the specialists he needed to help tackle his depression. Despite it not being the doctor's core role of looking after players' physical health, he was obviously able to convey a level of trust and openness that meant Rose felt able to approach him to ask for help with his mental health. It is important that all people who are involved in sport, be they volunteers, coaches, parents and managers, have the knowledge and confidence to provide this same care and attention.
Dame Kelly Holmes
Dame Kelly Holmes has also spoken out about her own battles with mental health and said:
"For generations the stigma around mental health has led immensely talented sports people to live in silence and fear, tearing themselves apart because of society's lack of understanding and ignorance.
I am so pleased that we are now in an era where we can start to talk openly about our emotional struggles as well as our physical needs. But more importantly, now there are people who can help, they are willing to listen and support."
EduCare for Sport®
Mental Wellbeing in Sport and Physical Activity can be bought online for £9.50 or is included within our safeguarding and duty of care service for the sport sector – EduCare for Sport® - which, along with other essential courses on Safeguarding, Preventing Bullying in Sport and Concussion Awareness, also includes a management and reporting suite to track learning and provides evidence that training has taken place through personalised, downloadable certificates.
To request a free trial of any of the courses, or to see how the entire service and its reporting and management suite could work for you, please get in touch today.
Return to news
Related content: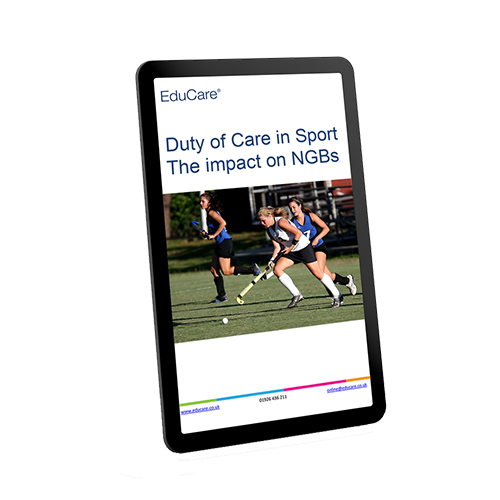 Resources
Duty of Care in Sport – The impact on NGBs
This resource looks at the recommendations made in the report and uses best practice guidance from other industries to examine how these changes can be achieved.
Read more
Related content: