The Way We Hurt Has Evolved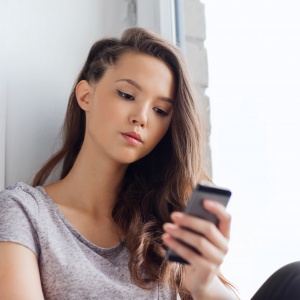 Enlarge
Online Bullying - A Form of Online Exploitation
Being fortunate enough to be invited to schools and speak to pupils on Social Media and the possibility of being exploited, the one issue that has been at the forefront of the workshops is still Online Bullying.
However exploitation as we know it comes in many forms, physical, emotional, sexual, reputational and radicalisation, and as a result the workshops and presentations to students have to be updated to make the talks relevant, informative and specific. Therefore I research and discuss the current online behaviour, technological use and understanding of all pupils, from the youngest to the oldest.
All forms of online exploitation are on the rise, this is inevitable as the number of internet users is always on the increase.The evolution of technology means that the devices, connectivity and availability now makes online interaction easier than ever, this ease of online interaction also allows children, young adults and adults to interact freely due to the non-existent age restrictions.
Therefore Bullying has a new digital face – Online Bullying - "Bullying is no longer confined to the school playground, home or workplace. It is all around us in this digital age, which often feels inescapable."
Online Bullying can be described as 'Bullying that involves Technology', and the speedy evolution of technology has resulted in devices and connectivity allowing far more access, anonymity and availability.Online bullying has migrated from text messaging and emails to using direct messaging on easily available free Apps and sites. Furthermore, it now almost always involves anonymity and/or the Camera, resulting in new legislation to combat 'Online Revenge Pornography'. Technology has made it all too easy to anonymously hurt any vulnerable person using words or images.
Online Bullying on the Rise
Online Bullying is on the rise, most sharply with girls as victims and abetted by the prevalence of smartphones among teenagers. The percentage of pupils who said they experienced cyberbullying jumped from 14.6 percent to 21.2 percent over a six-year period ending in 2012, according to the study by the non-profit Education Development Centre.
The percentage of girls reporting incidents involving bullying or harassment on forums such and social networks shot up 10 percent, while incidents targeting boys increased 3 percent, according to the study. At the same time, reports of in-person bullying decreased by 3 percent over the period.
News stories show how horrific the consequences of online bullying can be. The website Ask.fm has been linked to many suicides of teenage girls and boys in the UK & Ireland. When these tragedies are discussed at schools, I have many students questioning why the victims didn't simply switch off or delete the site; this is where an understanding of online vulnerability becomes so important. Most of the victims of Ask.fm were not bullied by their peers or friendship group, but received anonymous messages and further notifications of other Ask.fm users, simply agreeing with or 'liking' the message, which resulted in repeated Online Bullying. The messages are unwarranted and unprovoked hiding behind a cloak of anonymity in the social media universe that has engulfed our young users. The world of anonymity has brought with it no sense of accountability for words said. So, in turn, the words get sharper and more pointed, which pierces victims even deeper.
Victims are hurt, repeatedly, throughout the day / week / month, which can result in anxiety, depression, isolation an inability to sleep and changes to eating patterns, resulting in tragic consequences.
Some people are calling for websites like Ask.fm to be shut down, but would that solve the problem? The increase and availability of Apps on iOS or Android that allow for online interaction has exploded, and with that the popularity of Apps that allow online anonymity.
Popular Apps allowing Anonymity (Plus Age)
Ask.fm (13+) Ask.fm is a social networking website where people can ask questions, with the option of anonymity. Kids often reveal too much personal information on this site, and cyberbullying is widespread.
After School App (17+) AfterSchool App is an anonymous app that creates a separate chat group for every school. It has been removed twice from the AppStore because of threats and arrests. Messages often include bullying, pornography, and alcohol or drug references.

BurnBook (18+) BurnBook is an anonymous app for posting text, photos and audio rumour messages about others. The app compiles messages by school, so the app requires access to your location. It encourages students to screenshot the rumours and save them to their phone, which causes bullying issues.

Calculator% Private Photo (4+) The "Private Photo (Calculator %)" app is designed to help students hide photos and videos behind an innocent looking calculator app. This application looks like a calculator but entering a passcode opens a private area.

Secret (17+) Secret is an app that allows people to share messages anonymously within their circle of friends, friends of friends, and publicly. Students often hide behind the anonymity when posting, and forget that anonymous does not mean untraceable.

Street Chat (14+) StreetChat is a live photo-sharing board designed for middle school, high school and college students. Kids feel more freedom to send mean posts because they do not have to confirm their identity within the app. This leads to students often posting about real people.

WhatsGoodly (17+) WhatsGoodly is an anonymous, location-based, social polling application designed for students. It has a 17+ age restriction, but younger students can still see polls and vote. There are a lot of questions about dating, relationships, alcohol, and smoking on the app.

Whisper (17+) Whisper is an anonymous social network that allows people to express themselves. Whisper reveals a user's location, which makes it easy for people to arrange to meet up. This also makes it easier for predators to locate and connect with users.

Yik Yak (18+) Yik Yak acts like a local bulletin board for your area by showing the most recent posts from other users around you. The app is popular with high school students, and it is often used to harm the self-esteem of fellow students.

YouNow (13+) YouNow is a popular broadcasting platform where users watch and stream real-time videos. Users decide whether broadcasters should continue their live videos with thumbs up and thumbs down voting. Anyone can record the videos posted, take screenshots and bully others with the recordings.

These are just an example of the free Apps that are available on IOS and Android devices which highlight the issue of popularity and availability, most Apps are not moderated and retain very little details (if any) of the online users.
Conclusion: Options Open to Society
Educators

Educate staff of online trends of children including social media, file sharing and, gaming, which can result in Danger & Harm from sexual, physical, emotional, psychological or reputational exploitation.



Encourage - Dialogue & Understanding Vulnerability.

Children / Young Adults

All users should be educated about the difference between Risk – Danger - Harm & the possibility of danger through inappropriate use and possible subsequent exploitation.


Encourage Empowerment - Dialogue with Parents/ Teachers.

Parents/Carers

We need to educate parents and carers on the possibility of Risk - Danger - Harm as a result of online interaction by children and young adults due to their inappropriate online behaviour.

Encourage Dialogue & Online Participation.

We need to advise our children not to respond or retaliate and to, always talk to a trusted adult - this is more important than ever as our children and young adults are actually using the sites, apps and games that are used to bully online. We need our children to stand up and challenge things they hear or see that worries, upsets, frightens or concerns them, including comments or images about people they know. They become the 'educators' and must 'Find a Voice' to stand up to the online bully.

Parents and carers need to listen and take children seriously, spend time with them in their online world, put a double audio jack into the gaming device, to actually hear and understand what our children actually hear in Call of Duty, Grand Theft Auto or FIFA. This way we can encourage 'courage', and re-enforcing the necessity to 'be a friend' not a bystander, and speak to a trusted adult.
Schools already do an enormous amount in raising the issue of Bullying and Online Bullying and must also encourage speaking to trusted adults, and even have Bring Your Own Device (BYOD) days in ICT or PSHE to discuss online behaviour, risks and inappropriate use.
This is the teamwork required to prevent the escalation of Online Bullying by our young users, understanding the vulnerability (offline and online) of children and young adults will allow us to make them more resilient rather than more vulnerable.
The Preventing Bullying course on recognising and preventing bullying behaviour is part of EduCare's training bundle for education settings. Find out about the EduCare for Education training courses today.
Jonathan Taylor MSc is a Social Media Consultant and the author of Online Safety.

Return to news