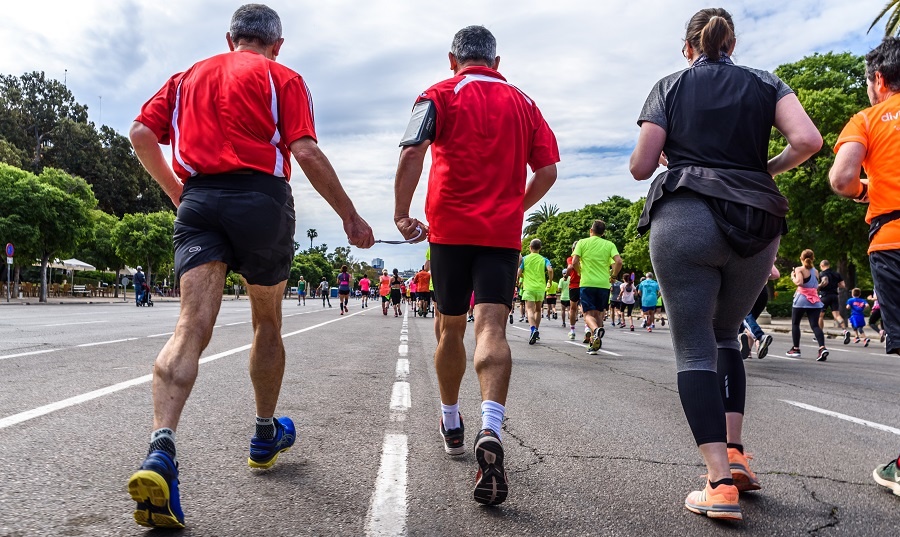 New Safeguarding Adults in Sport online training course
Encouraging people of any age to participate in sport or physical activity has countless benefits, ranging from improved physical and mental health to promoting friendships and building confidence. It can help a person feel less isolated and promote a sense of belonging.
Voluntary organisations and both public and private sector providers play an important role in delivering these services and for the majority, this is an extremely positive experience.
When it comes to working with adults at risk, anybody involved in organising, delivering or supervising sports activities has a responsibility for safeguarding. They should also know how to respond to any safeguarding concerns and understand how to report them.
Our new Safeguarding Adults in Sport online training course will help clubs, and all providers of sporting and leisure activities who work with adults at risk, to understanding what safeguarding is so that they can ensure there are protocols in place that will help embed an ethos where safeguarding becomes everyone's responsibility.
Who are 'a

dults at risk'?
There are some adults that are more likely to be victims of abuse than others.
An adult at risk is any person who is aged 18 years or over and at risk of abuse or neglect because of their needs for care and/or support, regardless of whether they are receiving them.
Adults at risk may:
have a learning disability
have a physical disability
have a sensory impairment
have a long-term illness or condition
be unable to demonstrate the capacity to make decisions
be frail due to physical disability, age, ill health or cognitive impairment.
This is not an exhaustive list and, remember, a participant may or may not identify themselves to be an adult 'at risk'.
A person's ability and disability will change over time, and some adults may become additionally vulnerable to abuse; for example, those who have a dependency on others or have different communication needs.
Safeguarding Adults in Sport online training course
Our new course has been endorsed by UK Athletics and will:
help you understand what safeguarding is
help you to recognise indicators of safeguarding concerns
show you what action to take if you have concerns about an adult
promote good practice in your setting.
This course is relevant for coaches, instructors, volunteers, welfare officers and club support staff who work with adults in a sport setting.
Save money with our online learning service
Safeguarding Adults in Sport has been added to our online learning service for sports clubs and leisure providers. EduCare for Sport contains a range of online training courses such as Mental Wellbeing in Sport, Equality and Diversity in Sport and Preventing Bullying in Sport. The service is used by a range of successful NGBs as well as large leisure centre operators.
The service is priced at £80 plus VAT and includes 18 online training courses and a robust reporting suite to monitor learner progress. When buying for more people the price becomes extremely cost-effective, and works out to be less than £2 per-learner, per-course.

Learn for less than the price of a cup of coffee
EduCare's online service packages include multiple training courses and a reporting suite to evidence learning to inspectors.
By purchasing a package of courses for multiple learners in this way, our calculations show that our customers do not have to pay more than £2 per-learner, per-course - and definitely less than a Flat White!
Challenge us today and see how much you can save! Call us on 01926 436 212, use our chat facility or use the form below.
Return to news