Anti Bullying Week 2017
Anti-Bullying Week is coordinated by the Anti-Bullying Alliance and takes place this year from 13th - 17th November.
Anti-Bullying Week shines a spotlight on bullying and encourages all children, teachers and parents to take action against bullying throughout the year. The theme this year is 'All Different, All Equal'.
Preventing Bullying e-learning course - part of EduCare for Education®
Protecting pupils from bullying is an important part of the duty of care that schools must provide to their pupils. Our online Preventing Bullying training course has been developed in partnership with leading anti-bullying charity Kidscape, and is endorsed by Bullying UK / family lives.
Preventing Bullying is included in our complete safeguarding and duty of care e-learning service – Educare for Education®. To support anti-bullying week we will be offering a 10% discount* off EduCare for Education® until the end of November 2017.
---
Get in touch to find out more
*Cannot be used in conjunction with any other offer.
Return to news
Related content:

News
10 effective ways to deal with bullying
To mark anti-bullying week our Pastoral Care Specialist has provided advice and recommendations for effective ways to deal with bullies and bullying.
Read more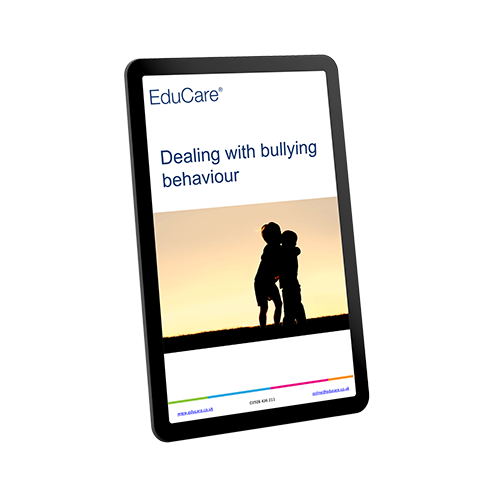 Resources
Dealing with bullying behaviour
In this resource we will cover what action you can take to tackle bullying.
Read more
Video