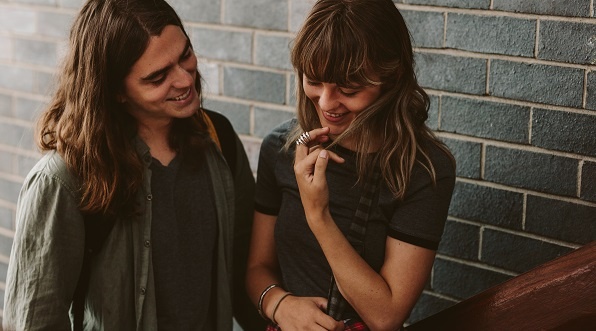 What is harmful sexual behaviour?
As professionals, we can feel anxious about discussing the topic of sexual behaviour in children and young people and this is a completely normal feeling.
Research highlights the importance of all school and college staff understanding what harmful sexual behaviours might look like and what to do if they have a concern or receive a report. Schools and colleges also have a statutory duty to safeguard and promote the welfare of the children at their educational setting.
What's more, children and young people need to feel safe at school or college, so it is important that we work together to foster an environment that encourages healthy relationships amongst children and young people.
Can you define harmful sexual behaviour?
It is important for educational settings to have a shared definition of harmful sexual behaviours, and to be mindful of the language used in connection with it.
Professor Simon Hackett is a Professor of Child Abuse and Neglect in the Department of Sociology at Durham University, and has extensively researched issues relating to child abuse, but also child sexuality and safeguarding.
Hackett defines Harmful Sexual Behaviour as:
'Sexual behaviours expressed by children and young people under the age of 18 years old that are developmentally inappropriate, maybe harmful towards self or others, or be abusive towards a child, young person or adult'.
In addition, sexual behaviour between young people, where one of the pair is much older can be considered harmful (especially if there is more than two years difference, and if one is pre-pubescent and one is not). However, a younger child can still harm an older child. Harmful sexual behaviour is characterised by a range of behaviours that can include:
Sexual name-calling
Sexual harassment
Online sexual bullying
Sexual image sharing
Sexual assault
Rape
How are children affected by harmful sexual behaviour?
Harmful sexual behaviours can take place between children of any age and sex, both offline and online. For a child or a young person who has experienced such behaviour, they may feel distressed, and the event can be traumatic. It is possible that this will impact on attainment and attendance at school as children report missing lessons and not being able to concentrate in class. Children who experience sexual abuse by their peers also report feeling scared to be in school, anxious, and isolated. Some also misuse substances, self-harm or have suicidal feelings.
Recognising harmful sexual behaviour – spotting the signs early
It can be difficult to know whether a behaviour displayed by a child or young person is part of healthy development or is harmful sexual behaviour. Understanding the early signs that may indicate harmful sexual behaviour can help to protect and support all children and young people.
Here are some examples of signs that may indicate harmful sexual behaviour.
Taking younger children to 'secret' places or hideaways or playing 'special' games with them (eg doctor and patient, removing clothing etc.)
Seeking out the company of younger children and spending an unusual amount of time in their company.
Insistence on hugging or kissing a child when the child does not want to.
Frequently using aggressive or sexual language about adults or children.
Showing sexual materials to younger children.
Sharing sexual images of someone without their consent.
Sharing sexual images of themselves without the recipient being clear that they would like to see them.
Viewing sexual images of children online.
Making sexually abusive telephone calls.
Sharing alcohol or drugs with younger children or teens.
Exposing their genitals to younger children.
Forcing sex on another adolescent or child.
Befriending a younger child in order to engage in sexual activity and asking them not to tell.
Having sexual activity with someone who is significantly more drunk than themselves.
Touching someone's bottom, breasts or crotch area without in-the-moment indications that the touching is desired.
Why might a child exhibit harmful sexual behaviour?
According to research, children and young people who display harmful sexual behaviours are more likely than other young people to have a history of maltreatment and family difficulties. For some young people, there may be a link between viewing online pornography and subsequent harmful sexual behaviours.
"Many pre-adolescent children displaying harmful sexual behaviours have been sexually abused or exposed to developmentally inappropriate sexual experiences. They may be 'acting out' such experiences as a way of communicating what has happened to them. However, such behaviour can also be an indirect response to other factors in a child's life, including other forms of trauma and neglect".
Centre of Expertise on Child Sexual Abuse (CEOP), 2018
Many other things can also lead to harmful sexual behaviour, as this list from CEOP shows.
Alcohol or drug use.
Witnessing or being the target of aggression (sexual, physical or psychological) at home, at school, or in the community.
Limited skills or opportunities for consensual peer sexual activity.
A lack of knowledge about sexual boundaries.
Lots of negative feelings with few skills or options for dealing with it.
The behaviour being met with positive or few negative consequences (for example, adults turning a blind eye and peers offer respect).
Exposure to sexuality and sexual behaviour in the media, and other causes, including the influence of wider gender roles and expectations in relation to sexual behaviour.
Harmful sexual behaviour online training course
The above information was taken from our online training course written in partnership with the experts at Brook.
The course contains further information including the role of relationships and sex education (RSE) and further support and signposting
Harmful Sexual Behaviours course
Train all staff – remotely and cost-effectively
THe Harmful Sexual Behaviours course has been added to our online learning service at no extra cost and is available to all customers who already use the service.
You can also buy online to purchase for up to 10 learners.
Get in touch to find out more
Return to news
Related content: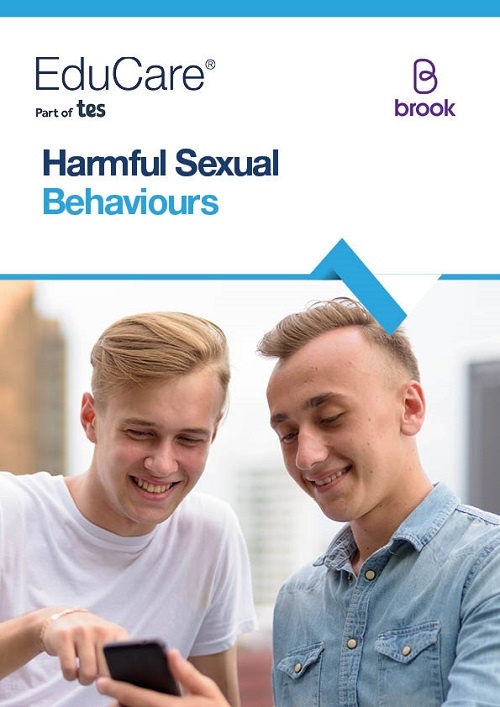 Courses
Harmful Sexual Behaviours
Professionals can feel anxious about discussing the topic of sexual behaviour in children and young people. This course will help to increase your confidence in distinguishing between healthy and harmful sexual behaviour. It gives an overview of how to respond to demonstrations of harmful sexual behaviour in children and young people, and shows that a whole school or college approach encourages healthy relationships and helps to prevent harmful sexual behaviour. The course is written in partnership with Brook, a leading charity in providing wellbeing and sexual health support to professionals and young people, and includes a link to the Brook Sexual Behaviours Traffic Light Tool.
Read more
Harmful Sexual Behaviours
This five module course delivers five CPD hours and comprehensively covers:
Healthy sexual development
Harmful sexual behaviour
Prevalence and who is affected by harmful sexual behaviour
Types of harmful sexual behaviours
What is consent?
Peer-on-peer sexual abuse in schools
Recognising harmful sexual behaviour
Case studies
Why might a child exhibit harmful sexual behaviour?
Managing harmful sexual behaviour
The role of relationships and sex education (RSE)
Support and signposting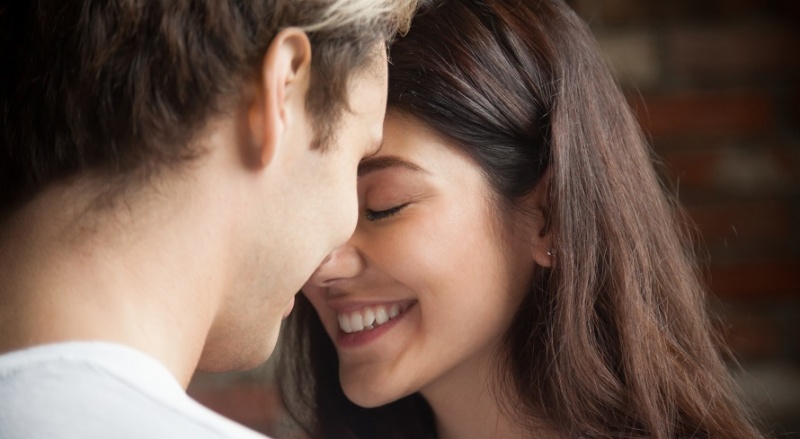 News
EduCare announces partnership with Brook
We are delighted to announce a new partnership with Brook to create a Harmful Sexual Behaviours online training course.
Read more