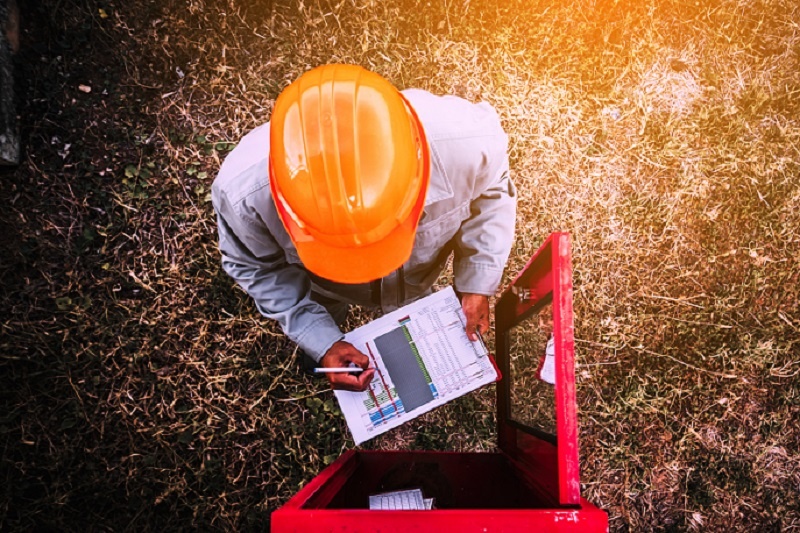 What are the top five fire hazards in the workplace
The most important part of developing an effective fire safety management system is identifying the hazards in a workplace and eliminating them at the source. If this cannot be achieved, organisations need to consider what control measures are required to reduce and manage the residual risk.
The top five fire hazards in the workplace are:
Waste and combustible materials
A build-up of waste materials such as paper and cardboard provide fuel for fire, and if gathered in one place could have a devastating effect.
Flammable liquids
The volume of flammable liquids such as cleaning fluids will vary, but even a small amount or number of flammable liquids can pose a significant fire risk if not stored correctly.
Dust
Dust is one of the biggest causes of fire in workplaces. Build-up from wood, plastic and other materials can cause equipment breakdown and faults, or even go as far as to cause explosions.
Heat generating objects
Electrical equipment and machinery can overheat and start a fire, especially if combustible materials are stored close by.
5. Human behaviour and error
Human error is one of the biggest causes of fire within the workplace.
How to manage fire hazards
All employers must develop effective fire safety systems to ensure that fire hazards in the workplace are suitably managed.
This includes:
staff training
inspection and maintenance of plant and equipment
maintaining good levels of housekeeping
having effective waste management systems in place
employees understanding and accepting their roles and responsibilities
developing defect reporting systems.
This information was taken from EduCare's new online training course – How to be an effective Fire Warden or Fire Marshal
Fire safety training courses
As one of the leading suppliers of Duty of Care training courses in the UK, EduCare's courses on Fire Safety cover the nature of the fire, fire hazards, what to do in the event of a fire and how to use a fire extinguisher.
Our new course 'How to be an effective Fire Warden or Fire Marshal' appropriate for employees who undertake additional specific roles and responsibilities and covers fire risk assessment and emergency evacuation plans.
Both courses are available to buy online or are included in our complete e-learning services which contain packages of essential safeguarding and duty of care training courses along with accompanying reporting tools to manage learner progress and evidence training to inspectors.
Get in touch to find out more
Return to news
Related Content:
EduCare for Education® is our bestselling e-learning service and has been designed specifically for the education sector.