Online Safety Training: How to Ensure Digital Natives Stay Safe Online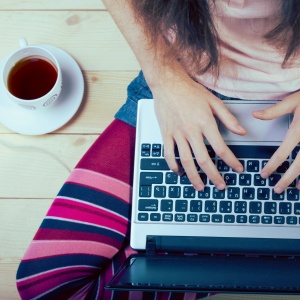 Enlarge
Technology and the internet have now penetrated almost every aspect of our working and social lives. This has brought an incredible array of benefits, such as easy access to information, increased communication ability and the streamlining of many commonplace tasks. However, it also means that we've got to be smarter than ever before about staying safe online.
This may sound obvious, but it's importance cannot be stressed enough. An online safety training course is the perfect way to ensure that your staff have excellent, up-to-date skills around how to stay safe online. Online safety trainings are an essential tool across all sectors, but are particularly vital in roles that put you directly in touch with vulnerable or at-risk individuals, such as the education, social work, or health sectors. The training can help you make sure that both yourself and the individuals you work with know how to stay safe online. This is particularly acute if the demographic you're working with consists of digital natives.
But What Are "Digital Natives"?
The term "digital natives" refers to the generation that has grown up in a world and age where ever-present technology is the norm. The newest generation has grown up with technology at its fingertips. As much as this is incredible in a number of ways, it also means that attitudes about online safety and etiquette cannot be overridden by the fact that technology is now so normalised. It's vital to ensure that young people are continuing to be safe online. Online safety training can help bridge this gap and ensure that the young people you're working with have healthy and well-informed attitudes to online safety.
What Are the Online Safety Challenges Facing Digital Natives?
There are a number of challenges facing parents, teachers, social workers and other professionals when it comes to online safety. How do you keep teenagers and other young people safe online, while still allowing them to make the most of the technologically integrated world they've grown up in? More than two-thirds of parents say they no longer feel very confident when it comes to helping their children use the internet. Online safety training can help bring that gap.
There are several important facets to staying safe online. Firstly, there's safeguarding your own online activity, which means being careful about your personal details — especially anything that involves vital or personal information like bank details, passport numbers, or your driving licence. It's critical that young people are incredibly cautious when it comes to sharing information regarding any of the above, not least because identity theft is at an all-time high.
A second facet is ensuring that the young people that you work with have positive online profiles. As employers and university admission officials pay increasing attention to the activity of young people online, it's essential to create a strong first impression of yourself online. One in five UK employers admitted to using social networking sites to research applicants who had applied for their vacancies, while 29% of US university staff regularly Google students as part of their applications process.
Online Safety Training: Helping Digital Natives Stay Safe Online
Learning how to stay safe online is a modern life skill. It's one that teachers, parents and carers can work on collaboratively with those in their care. Online safety training guides trainees through all of the different factors that play into making sure that your online activity is safe, considered, and reduces any online vulnerabilities. The training covers online safety for a whole range of demographics, giving trainees an all-encompassing perspective on online safety, tying into other courses like safeguarding training.
EduCare's advanced, relevant and extremely accessible online safety training gives trainees the skills they need to help young people navigate the ups and downs of living digital lives. You'll be able to ensure that they're keeping their personal details safe and creating an excellent online impression of themselves. As the era of digital innovation shows no signs of ending anytime soon, it's essential that you're up to date.
Ready to book an online safety training for your workplace with EduCare? Get in touch!
Return to news