EduCare forms new partnership with Childnet International
For anyone who works with children and young people, keeping them safe online is a fundamental part of their safeguarding commitments.
As part of EduCare's commitment to ensure all our safeguarding training courses are up-to-date and contain the latest good practice guidance, we have formed a new partnership with Childnet International to create a new course to replace our existing Online Safety training course.
Speaking about the partnership Dawn Jotham, Educare's Pastoral Care specialist, commented:
"How children and young people are affected by abuse online is constantly changing and evolving. We live in a truly connected world and that means avenues for abuse increase all the time. I am delighted that Childnet International have agreed to work with us to ensure our Online Safety course covers the latest advice for protecting people online."
Will Gardner from Childnet continued:
"In order to help keep children safe online, we need to reach, inform and support those professionals that work with children. We are happy to team up with EduCare as they develop this training course, as we know their courses are used across the country, and this collaboration will help us with our mission to help make the internet a great and safe place for children."
The new course will be available in the summer of 2019.
Get in touch to find out more
Return to news

Never miss an update
To receive the latest news and offers, enter your e-mail address below.
Related content: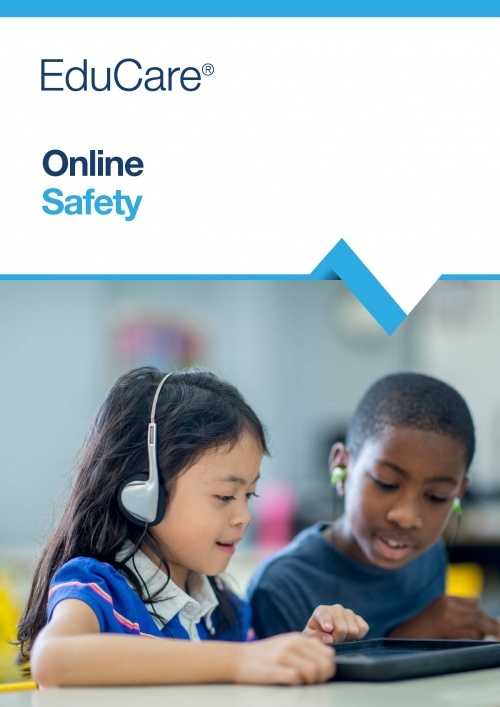 Courses
Online Safety
Online Safety, which meets national Police approved standards, will help you to understand the potential risks and dangers associated with keeping children and young people safe online.
Read more
Online Safety
On completion of this course you will have gained an understanding of:
how technology is changing and its effects
what children and young people do online
the risks that technology can pose
which children are more vulnerable
what we can do as individuals
good practice guidelines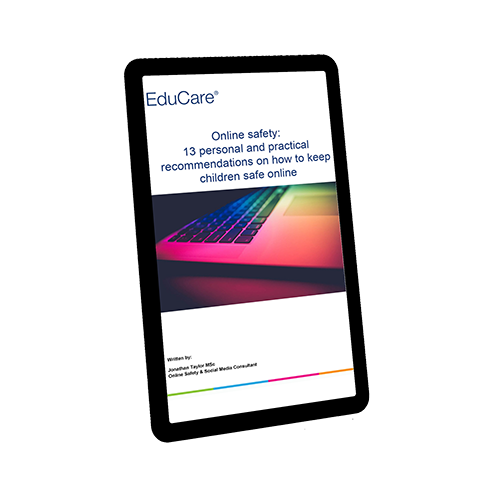 Resources
13 personal and practical recommendations on how to keep children safe online
These suggestions will help you to understand the risks of children being active online, restrict escalation to online danger and help prevent deliberate, or accidental, inappropriate behaviour.
Read more