A Care Worker's Guide to the 4 C's of Food Hygiene Safety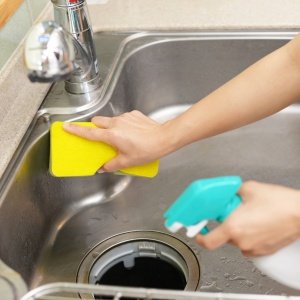 Enlarge
In the health and social care sector, the four C's are especially important for food hygiene safety. Cleaning, Cooking, Cross-contamination and Chilling all come into play during the food handling process and must be implemented properly at all times. For care workers who aren't familiar with this protocol, a food hygiene course can cover each topic in detail. But, for now, let's take a quick look at the role each plays in keeping patients safe and healthy.
1. Cleaning
Keeping surfaces clean and tidy is a vital part of preventing the spread of pathogens. Some germs can live for months outside the human body, which means they need to be eradicated as quickly and as thoroughly as possible. Always disinfect an area after food preparation has taken place. In health and social care, this is especially important, as you are likely to be working with high-risk groups, such as the elderly.
A food hygiene course can make it easier for you to provide health and safety training for your whole team. As a duty manager, it's your responsibility to teach new staff the skills they need to keep patients happy and healthy.
2. Cooking
Once the preparation of food has taken place, you still need to ensure it's cooked properly. There's a temptation just to put everything in the oven at the same temperature. But, if there are specific instructions for each food item, you need to follow them carefully. In particular, meat products cook at varying times and temperatures and you risk serving them raw if you don't read the packaging beforehand.
While it might not seem like there's much you can learn from a food hygiene course on cooking, it's always best to refresh your memory. For example, you might not remember that all meals should be served above 63 degrees in order to prevent germs from recontaminating the food. Health and safety must always come first in social care and assuming everyone knows the basics isn't always enough.
3. Cross-Contamination
Food poisoning is a major problem in busy kitchens, where healthy and safety measures can easily be forgotten. In most cases, bacteria is spread via poorly cleaned hands and utensils. Practising good hygiene should be a fundamental part of health and safety training and staff should know exactly how they should go about reducing contact with harmful pathogens.
All the basics are covered in a food hygiene course, providing tips on separating raw and cooked foods and maintaining regular cleaning standards. While you can't remove all traces of bacteria from food, with the right training, you can at least limit the potential risk to those in your care.
4. Chilling
Health and safety don't end once you dish out your meals. Good food handling practices require you to safely store any left-over produce you may have. For the most part, cooked food will need to be separated and kept chilled, either in the fridge or the freezer. Unfortunately, many people store food before it has had a chance to cool down sufficiently.
By dividing left-overs into smaller portions and placing them in a wide dish, you can speed up the cooling process. This can be especially useful if you are pushed for time, due to the pressing needs of your patients. During a food hygiene course, you will learn more useful techniques like this that allow you to operate quickly and safely in a kitchen environment.
If you're worried that the health and safety standards in your facility might not be up to scratch, contact EduCare today for more information about our food hygiene courses. Check out a free trial of any of our eLearning courses or call us today on 01926 436 211.
Return to news