Why You Should Invest in Health and Safety Training for Your Youth Volunteers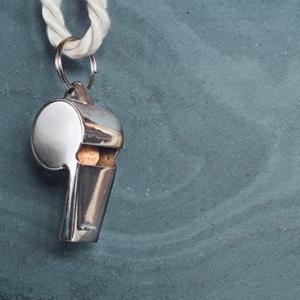 Enlarge
By leading a football training session for children or another sports activity, young adults can gain skills and contribute to the community. But it's important that volunteers understand how to keep children safe.
Lots of young people are excited at the thought of volunteering in a sports setting. Whether their dream is to help children keep fit or become the next England manager, it's great to see more and more youth volunteers coming forward. However, it's important these volunteers understand the complexity of working with children and some of the key issues to look out for when volunteering.
Spotting Signs of Bullying
Unfortunately, bullying can take place during sports and is often found on the playing fields. Whilst many young people enter sports teams as a way to gain confidence, teasing and bullying can be found in changing rooms and from opposing teams even in friendly games and matches.
Bullying is a very serious matter and everyday around 160,000 children miss school as a result of being scared of bullies, according to a study by the National Education Association. But bullying doesn't just affect those being bullied, it also has a significant impact on the bullies themselves with children who bully being more likely to be poorly, smoke, drink alcohol and commit crimes in the future. On the other hand, those that are bullied are also more likely to be poorly, have low self-esteem, be depressed and can often turn to aggressive behaviour to get revenge on the bullies.
What Can Be Done to Prevent Bullying?
A figure such as a parent, guardian or coach can play a pivotal role in spotting signs of bullying early and preventing it when it happens. Below is a list of just some of the things that can be done to prevent bullying:
If any signs of bullying can be seen, put a stop to it straight away even if you wouldn't suspect the child in question of bullying previously.
Get to know the children you work with, learn more about them than just their skills on the pitch or ability to throw and catch as this will allow them to open up to you and feel confident that you are interested in them individually.
Provide positive feedback to children to help with their self-esteem and confidence. Feeling low can be a result of bullying, but is also a factor in why children start to bully in the first place.
Help children to understand bullying. If they see that a classmate or fellow team member is being bullied, they can help put a stop to it and let an appropriate adult know.
If providing sports coaching, ensure that any coaching sessions should always be encouraging and positive and that as a coach or a leader they should not use any name calling, shaming or demeaning behaviour which can be seen as bullying.
First Aid for Youth Volunteers
In any sport accidents do happen and people get hurt. Whilst the positive health benefits of exercise far outweigh the drawbacks of the occasional scrape or bruise, it's important that youth volunteers are able to handle these situations safely when required. This is especially important as more often than not volunteers and coaches will be the first on the scene.
Volunteers can take part in first aid training that will enable them to provide a basic care to an injured player. First aid not only gives youth volunteers a sense of responsibility, it also looks great on CVs when applying for college positions or jobs.
One of the best places to find first aid training is with the British Red Cross. There are a whole range of first aid training courses available including First Aid For The Public which can be taken at specialist training centres or as online training. The benefits of online training are that schools that utilise youth volunteers can set the training at their own pace and deliver these sessions in a classroom with teachers they are familiar with.
Noticing Signs of Abuse or Depression
Youth volunteers are another set of eyes that should be able to look out for and recognise any warning signs of child abuse. With the vast majority of abuse cases happening in the home, volunteers have a responsibility to help children be safe from abuse.
Youth volunteers are also in a unique position to watch out for the behaviour changes within young teens and children. Changes in mood, erratic behaviour and signs of depression may indicate that there is a problem. Youth volunteers can relate to the thought processes of other younger people and this could be key to finding signs early on.
DBS Checks
For those working in a school a DBS check is a standard procedure. DBS, also known as the Disclosure Baring Service, is a background check performed on staff members and sometimes coaches and volunteers working with young children.
Whilst a DBS check isn't required for all sports teams and especially not for youth volunteers volunteering in their own school, a DBS check can still be an extra level of security for the parents of children taking part in training sessions with volunteers.
DBS checks will also allow volunteers to safely participate in coaching young children away from school, for such locations as other schools and external courses including football academies and summer camps.
The Benefits of Youth Volunteers
Youth volunteering is fantastic opportunity for both young adults and schools to work and grow together.
By taking on more youth volunteers, schools show a commitment for training students to take part in positive out of classroom activities. This helps to promote the values and image of the school among parents, children and the wider community.
For those taking part in youth volunteering, there are numerous benefits that will assist greatly with school life. Volunteering is a position of real responsibility and something that young adults should be proud of.
There will also be an increase in peer to peer interaction meaning that youth volunteers get the chance to engage with a range of children they may not normally speak to or work with. This is a great opportunity to develop key skills such as patience, understanding and empathy.
To find out more about EduCare's range of training courses including Child Protection in Sport & Active Leisure, visit our website today or contact us on 01926 436211
Return to news