Safer Recruitment: The Importance of DBS Checks within the Health & Care Sector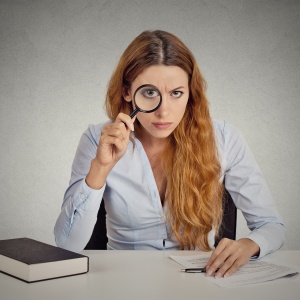 Enlarge
We might not always think about it in these terms, but when you hire someone, you're taking a risk. You're relying on the person you're bringing on board to do the job you need to the standard that you expect. You want to make sure their credentials line up with what they're claiming they are, and that they don't have any potential conflict of interest. This is exactly what safer recruitment training is designed to help employers with.
What is Safer Recruitment?
Safer recruitment refers to a version of the recruitment process that ensures that, while making recruitment decisions, the children, young people and any adults at risk are safeguarded from harm.
Certain sectors naturally have to be more mindful of safer recruitment practices than others. The Health & Care sector, for example, has to be especially mindful of the new staff members that it brings on board, as so much of the sector is devoted to providing care to individuals who may be vulnerable.
Ensuring that the people in your care are safe and well provided for builds the foundation on which any health and care business is built. Your staff are an essential part of building this foundation. With this in mind, ensuring your staff are equipped to care for those under your supervision forms a core part of ensuring the success of your business.
The Importance of DBS Checks In the Health & Care Sector
A key part of the safer recruitment process is the use of a DBS check. A DBS check refers to the Disclosure and Barring Services, which helps employers make safer recruitment decisions and prevent unsuitable people from working with vulnerable groups, including children. DBS helps access if any of your applicants have criminal records or are on any barring lists which would raise concern about their ability to be able to administer care, or to work in the sector at all.
Most importantly, these background checks enable you to make sure the people in your care are protected. As an employer in the Health & Care Sector, your worst nightmare is one of your employees endangering the safety of someone in your care. Safer recruitment training and DBS checks can help you ensure that this never happens.
What Is Covered in a Safer Recruitment Training Course?
Safer recruitment training is a thorough process, beginning with outlining what mechanisms your workplace needs to have in place before you even start communicating with or interviewing candidates.
These mechanisms include the importance of communicating clearly and openly about your business or organisation's commitment to safeguarding internally and externally during the entire recruitment process. The training also covers what elements to include when advertising for the role, and how to advertise the role itself.
Safer recruitment training also has a module that specifically covers what you need to do if you are considering employing an overseas applicant and placing importance on wherever people come from. Vetting checks alone do not constitute a safer recruitment process and, if you have an overseas applicant you'd like to bring onboard, there might be other factors to consider.
Want to learn more about safer recruitment training? Get in touch with EduCare and we'll talk you through all the advantages it can bring to your business!
Return to news

Never miss an update
To receive the latest news and offers, click below