Safeguarding Good Practice Guidelines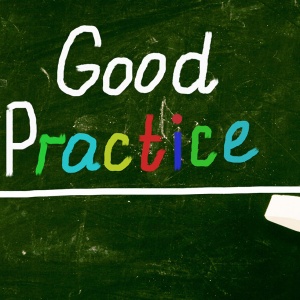 Enlarge
Your organisation should develop safe ways of working where safeguarding and promoting children's welfare is embedded into all you do.
This means:
protecting children from maltreatment
preventing impairment of children's health or development
ensuring children enjoy the provision of safe and effective care
taking action to enable all children to have the best chances.
Effective child protection is essential as part of wider work to safeguard and promote children's welfare
It is the activity that is undertaken to protect specific children who are suffering, or are likely to suffer, significant harm. However, everyone should proactively safeguard and promote all children's welfare so that the need for action to protect children from harm is reduced.
In practice this means that your organisation and its staff will be committed to:
treating the welfare of children as paramount and recognising and respecting children's rights
developing good links with parents and carers and encouraging their involvement in the organisation's work
promoting positive child-centred relationships between staff, volunteers and children
ensuring all staff and volunteers listen to children and respond to their needs
training everyone in your organisation's safeguarding policies and ensuring they fully understand their legal and moral responsibility to be observant and report anything that causes concern.
Most organisations have policies and procedures to safeguard children, but they are worthless if staff do not fully understand and follow them
These guidelines for good practice will be useful for new organisations and for those whose policies need to be refreshed or updated.
Ensure that those with responsibility for recruitment follow a safer recruitment policy that embeds safeguarding into all areas of the recruitment process.
Ensure your organisation fulfils the legal requirements that are necessary when employing people to work with children, including obtaining disclosure and barring checks.
Develop a child protection policy and procedures, and train people to understand and use them. Ensure they are written plainly, without jargon and are absolutely clear about what staff should do if a child discloses abuse or they suspect that a child is being, or may be, harmed. Include the day and evening contact numbers of your organisation's safeguarding lead(s), as well as the contact number for the local children's social care department, and make sure all staff and volunteers can access a copy at any time. Ensure that your policy is consistent with the procedures of your local safeguarding children board, or child protection committee in Scotland.
Develop a whistle-blowing policy or make it part of your child protection policy.
Prepare an acceptable use policy in relation to technology, including the use of mobile phones and cameras in your organisation, and ensure that it is adhered to at all times.
Prepare an equality and diversity policy which prohibits discrimination, harassment, bullying (including mobile and cyberbullying). It should also detail arrangements that ensure immediate action is taken should the need arise.
Draw up a code of conduct for all staff and volunteers. You may like to ask that they sign it to ensure it is understood and adhered to.
Embedding your policies and procedures
To ensure that your policies and procedures are rooted in all the organisation does, you should:
include safeguarding training as part of the induction of all new staff and volunteers
provide regular, up-to-date safeguarding training for all staff to develop and maintain their overall awareness
provide training specifically on the organisation's own safeguarding policy and procedures to ensure that staff understand what to do in their own organisation
make safeguarding a standing agenda item at staff meetings
include articles in newsletters for staff and parents
have an area devoted to safeguarding on your website
conduct regular supervision and monitoring of staff to ensure they are clear about their roles, responsibilities and boundaries
develop an ethos in which staff feel confident about discussing with the safeguarding lead concerns about a child or young person, or a colleague's behaviour
help children to understand what acceptable behaviour is, how they can stay safe from harm and how to speak up if they have worries
ensure staff understand what acceptable behaviour is and the types of behaviour that will make them vulnerable to allegations
always report an allegation against a staff member, parent or anyone else who has contact with children
ensure all staff, parents and children know who the designated safeguarding person is and their role.
Taken from our Child Protection training course, these Good Practice Guidelines are suitable for anyone in any organisation that works with children and their families.
Return to news

Never miss an update
To receive the latest news and offers, click below