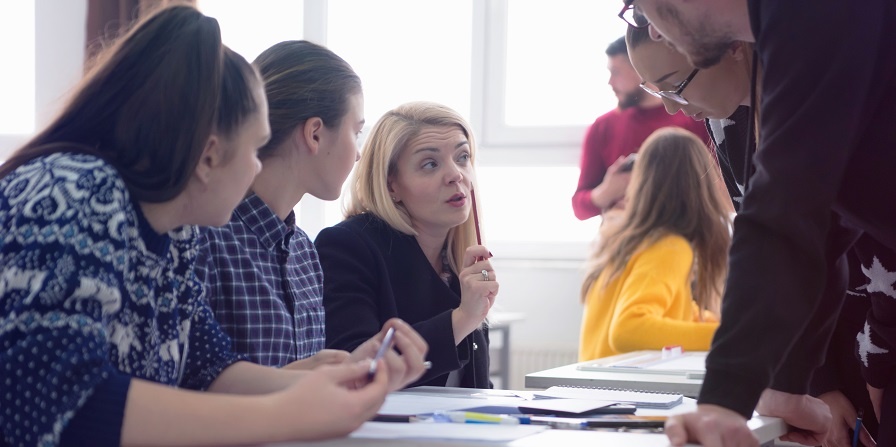 New course - Understanding the Role of the Safeguarding Lead
We are delighted to announce the launch of our new course 'Understanding the Role of the Safeguarding Lead', written in partnership with Ann Marie Christian, Safeguarding Expert.
Speaking about the new course, EduCare's Pastoral Care Expert, Dawn Jothamm commented:
"Everyone working or volunteering in a school should be aware of the importance of the role of the safeguarding lead. Their role is very broad and bound by statutory guidance. They are responsible for training staff, updating the child protection policy, and managing safeguarding and welfare concerns about children within the school. They will need to work with other local safeguarding partners and relevant agencies, and may need to refer cases."
Ann Marie Christian, our expert partner for this course continues:
"The safeguarding lead will also manage allegations against staff, understand the local procedures in their area and the thresholds for help available and give evidence at local authority child protection investigations, whilst supporting all concerned. They will be well connected to the local authority, the police and health organisations (including counselling and mental health support). They will also know the children in the school and any likely family issues (eg, domestic abuse, alcohol or substance misuse), as well as whether the child is a young carer. They will also be aware of any children who are living in the residential care of their local authority or with foster parents.

"However, all of this falls apart if staff/volunteers (no matter who they are) don't understand the importance of their role and what it entails.

"This course will help you understand the position in more detail and how it relates to your own role."
Child Protection challenges in schools today
According to the Office for National Statistics, one in five adults aged 18 to 74 experienced at least one form of child abuse before the age of sixteen, which equates to 8.5 million people. A further one in 100 experienced physical neglect.
Child abuse and neglect often goes unrecognised because:
adults around the child do not recognise the signs that a child is being abused.
the child may be too young, scared or ashamed to seek help.
the child may not be aware it is a harmful act.
But child abuse is real and happening. We must believe children and look for any changes in their behaviours, language, friendship groups, personality, academic work etc which can signpost abuse.
Childline reported in 2018 that:
Over 18,600 children and young people talked to Childline last year about sexual abuse.
1 in 3 children sexually abused by an adult did not tell anyone.
Over 23,000 sexual offences against children were recorded in the UK last year.
These statistics are just the tip of the iceberg. Experts believe that for every child identified as needing protection from harm, another eight are suffering. Children who have been abused can experience serious and potentially devastating long-lasting effects that can continue into adulthood.
This is why the safeguarding lead is one of the most important roles in the school and will be integrated into a job description. It is their responsibility to promote a whole school culture of safeguarding and listening to children.
New online training course: Understanding the Role of the Safeguarding Lead
Our new course, written in partnership with Ann Marie Christian, covers:
Child abuse and neglect - Background information and statistics
Legislation and guidance - Nation-specific details
Role of the safeguarding lead - Terminology - Appointment - Governance
Responsibilities of the safeguarding lead - Child protection policy - Staff training - Raising awareness - Safer recruitment - Receiving and managing safeguarding and welfare concerns
Safeguarding in practice - Raising concerns - Reporting - Next steps following a report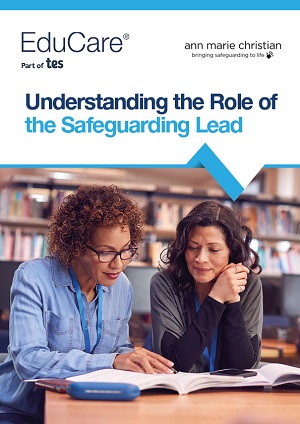 The course is verified for CPD and worth 1 CPD credit. It costs just £10.50 per learner and can be bought through our online Shop. Discounts are available for 10+ learners.
Understanding the Role of the Safeguarding Lead online course
Train all staff quickly and easily with our online learning service
This course has been added to our online learning service in safeguarding and duty of care. Available on an unlimited basis for all staff and volunteers, the service combines a package of over 40 essential courses and a robust reporting suite. Report on who has completed and provide personalised certificates for all successful course completions.
If you already use our online learning service this new course will now be available for you to begin studying at no extra cost. You can log in to your new updated learning platform.
Not currently a customer?
If you want to see how our learning service can help you deliver essential training to your staff, quickly, easily and cost-effectively, get in touch with our team today who can provide more information or arrange a demo!
Return to news