The Importance of Food Hygiene & Safety Training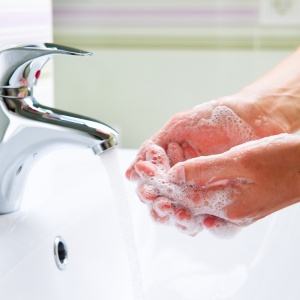 Enlarge
Feeding people comes with great responsibility. Research undertaken by the UK Food Standards Agency found that over 500,000 food poisoning cases per year are caused by badly cooked food or food contaminated with bacteria. Food poisoning is awful at the absolute best of times, but contaminated food can have extremely serious consequences. If you invest in food and hygiene training, your organisation will be able to ensure that your team have all of the skills they need in order to ensure that your kitchens are a safe and constructive environment.
Building a Foundation for Effective Hygiene
Safe food handling is simple, but getting it right is essential in order to prevent any food poisoning or bacterial issues with your food.
First things first, you've got to wash your hands. It's estimated that you've got to soak your hands in soapy water for about 20 seconds in order to properly clean them. When you've ensured that you're working with clean implements (your hands and the rest of your kitchen equipment), you've created a firm hygiene base for yourself! If this firm base doesn't exist then it's extremely difficult to successfully implement correct health and safety standards.
Preventing Bad Bacteria
Bacteria are microscopic organisms that live in the air, soil and water, on surfaces, and in and on the human body. Bad bacteria, such as E-coli, is what causes us to have negative reactions, including food poisoning. Preventing the spread of bad bacteria within your kitchen is essential in creating a safe and hygienic environment.
A food hygiene and safety training course gives your employees the skills that they need to be able to ensure that the bad bacteria is kept to an absolute minimum.
Stopping Cross Contamination
One of the major ways in which bad bacteria spreads within kitchens is through spillages and cross contamination. When you're working under pressure and there are many people in the kitchen, spills are inevitable. Being able to respond swiftly and effectively to these situations can minimise not only accidents in the kitchen but also how to stop cross contamination. This training course covers the importance of preparing food that is safe from cross contamination, as well as how to create an environment that helps prevent it!
In addition to bad bacteria, contamination, and effective hygiene, EduCare's four module course, Food Hygiene & Safety, covers how to recognise high-risk foods, deal with food allergies, the importance of storage, and HACCP & the law.
---
Return to news