FGM identified in medical appointments every hour on average, stats show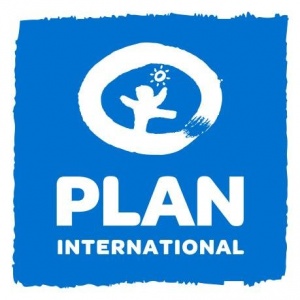 Enlarge
The shocking figures were recorded by NHS Digital between April 2015 and March 2016 and analysed by the charity ahead of International Day of Zero Tolerance to FGM, on Monday 6 February.
The data show that there were 8,656 total attendances at medical appointments in England in which FGM was identified or a procedure to treat FGM was undertaken – an average of one appointment every 61 minutes (please see notes to editors for methodology).
Amongst the total attendances, a case of FGM is newly recorded every 92 minutes on average. This means a woman or girl has their case of FGM recorded by the NHS for the first time.
Tanya Barron is Plan International UK's chief executive: "These figures are once again a reminder of the global prevalence of FGM as we mark International Day of Zero Tolerance today. An estimated 200 million women and girls worldwide are affected.
"Across the UK and around the world, there's more awareness than ever of the dangers of this practice, and momentum continues to build as we strive to end it once and for all," added Ms Barron.
"A recent Plan International project in Mali saw a ten per cent reduction in the prevalence of the practice in the areas we worked in, with four villages banning the practice entirely.
"So we can end FGM, but it will require a globally co-ordinated effort spanning from the village halls of Mali and Sierra Leone to the classrooms of the United Kingdom."
Gemma Munday, 24, a youth activist from Plan International's Youth for Change project, said: "Ending FGM within a generation is possible. Young people are not only the most at risk from the practice, but the most effective at making change happen in their own communities. Education is vital – and schools are a key place where young people can be protected and informed about their rights."
Plan International works across the globe to campaign against FGM as part of its Because I am a Girl campaign. The charity uses a range of innovative approaches to combat the practice, including using football and engaging with the media.
In the UK, the charity is campaigning for the introduction of mandatory sex and relationships education in schools, and to ensure that teachers are trained and equipped to identify harmful practices such as FGM.
Our course, Female Genital Mutilation Awareness, part of our online learning service, provides a thorough guide to help those working with young people spot the signs that Female Genital Mutilation (FGM) has taken place, or signs that it will take place.
For more information about our training, please use the form on our Contact Us page or call 01926 436 211.
Return to news