Does E-Learning Work in the Health and Care Sector?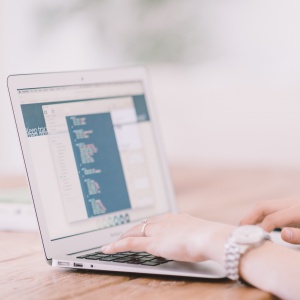 Enlarge
Over the last few years, there's been plenty of discussion on whether or not e-learning works in the context of the health & social care sector. Despite how quickly e-learning has established itself as a world-class learning tool, there are still concerns surrounding its applicability in all sectors. With this in mind, we're going to explore some of the advantages of using e-learning in the healthcare sector, as well as some of the challenges that might be faced.
Advantage: e-learning can happen anywhere
Work in the health sector moves fast. Long and tiring hours make it extremely difficult for staff to receive the continued education they need. This is often due to the fact that it's very challenging to find time in a busy schedule to do so. When you've worked all day — and sometimes all night — it can make it difficult to attend classes.
However, with e-learning, healthcare professions can pick their own hours, allowing them to fit in their professional development around their busy hours. This not only alleviates the stress of having to find time out of your employees' schedules, but it affords your employees the wonderful opportunity to learn at their own pace.
Advantage: e-learning may actually be more effective than traditional learning
Despite the fact that e-learning has drawn some skepticism since its inception, a report commissioned by the World Health Organization found that healthcare professionals who had undergone e-learning courses had learned just as efficiently and perhaps more effectively than those who had gone through traditional learning environments.
This is likely connected to the fact that e-learning courses contain a large number of highly interactive features, such as videos, audio files, infographics, and online discussions which keep students highly engaged throughout the learning process. Additionally, the online resources that are included in the training remain live after its completion, meaning trainees can go back and check them at any time if they have questions or want to clarify something.
E-learning also allows your staff to keep up to date on skills such as adult safeguarding training, which help inform the way they communicate with patients.
Potential Challenge: e-learning in the health sector sometimes scratches the surface of big issues
There are certain highly technical, in-depth healthcare topics which, despite e-learning's wonderfully interactive nature, may be better absorbed if you're in a learning environment, where you can discuss the issue with colleagues. However, it's still possible to create this kind of environment with an e-learning training course. You can set aside time for your team to convene and discuss their progress each week, enabling them the opportunity to discuss the issue without putting excessive strain on your work schedule.
E-learning can also be a very cost-efficient way of keeping up with your legal responsibility regarding training. For example, safer recruitment training can ensure that the mechanisms you have in place to protect your patients are robust.
Advantage: e-learning can help you cut costs
E-learning can help decrease the expenses surrounding training dramatically. Instead of having to rent a venue, hire professional trainers, and get your staff's shifts covered so they can attend the training, the whole process takes place online and around work hours. This takes an enormous financial and logistical weight off of your shoulders. It allows you to concentrate on the most important part of your job: providing quality healthcare to the people under your responsibility. The self-scheduled nature of e-learning allows for your employees to move at a pace that's best for them. You can be confident, therefore, that they're absorbing the lessons outlined in the training.
E-learning offers an effective solution to the problems that managers so often come up against in the health sector. It cuts costs without compromising on quality, and if you still want to incorporate a group discussion element to your training, this can easily be arranged. As a learning tool, it's incredibly flexible — and when you work in a sector as demanding as healthcare, that's exactly what you want.
Want to learn more about how e-learning could benefit your organisation? Get in touch!
Return to news