The Advantages of Bespoke Training Courses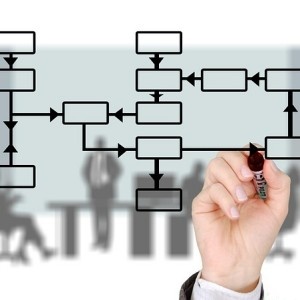 Enlarge
Its a familiar scenario for many businesses and organizations. There's a specific skill, task or technique that your team needs to develop, or is required to do, but there's no one in the organisation who can train them. So what do you do?
Putting your team through training is always about improving their knowledge and skills, but everyone learns differently, employees can have diverse and varied skill sets, and if it's an obscure or highly specialised skill or task, a traditional training course may not be the most effective option. This is where bespoke trainings come in. Bespoke trainings are trainings which are tailor-made specifically to fit the needs of any organisation or company, according to their needs.
Why Should I Consider Bespoke Training?
Having a training course which has been uniquely developed to fit the requirements and structure of your business or organisation is an invaluable resource for your employees. Due to the fact that the training has been designed for your company, it's actually quite cost efficient, as it saves money that otherwise would be spent on travel and accommodation, not to mention the time and effort that would go into designing and conducting an in-house training course yourself. Additionally, a bespoke training helps you prioritise the skills and areas which needs to be addressed within the context of your business.
A Source of Extra Support
Bespoke training can be an excellent way to provide extra support to parts of your team that might be struggling. As the training courses are uniquely fitted to your organisation, this saves time and effort as employees won't have to take on information that isn't useful to their role. It also makes the training process more discrete. Because bespoke training courses are uniquely fitted to your business environment, they are also a great opportunity for your employees to gain a better understanding of the way in which your company or organisation works.  
Excellent Support, No Matter How Specialised Your Field Is
The brilliant thing about bespoke training is, of course, that it's made specifically for you. Employing a training company to run the entire training process, right through from background research to follow-up notes from the training, saves employers a massive amount of time and effort. It also means that no matter how specialised your field is, you have a source of support to rely upon when it comes to cultivating essential skills among your employees. When a training course is tailor-made for you, you don't have to worry about how relevant it might end up being for your employees. Instead you'll know exactly in what ways it's going to support and enhance their skills, because you commissioned it.
If you think that you could benefit from a bespoke training in one of EduCare's focus areas, please get in touch.
Return to news