Sexting - What Parents and Educators Need to Know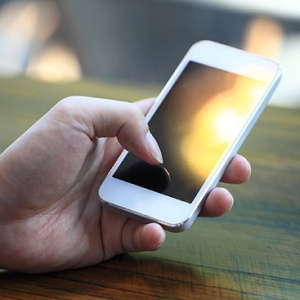 Enlarge
As technology and social media becomes a larger part of everyday teenage life, it's important they understand what they should and shouldn't be doing online.
What is Sexting?
Sexting is the sending and receiving of sexually explicit messages, images or videos via mobile phone. Sexting can vary from a simple text message, to images sent via email and even videos sent on video sharing mobile apps. As mobile platforms increase so do the opportunities for people to engage in sexting. Unfortunately, sometimes younger people and children fail to realise that it can be embarrassing, dangerous or even illegal for them to be involved with sexting.
Why would my teenager be Sexting?
Sexting may not seem like something your teenage child would do, but there are a whole host of reasons they may be communicating with others in this way. From showing off to someone in order to entice them to proving their commitment to someone who demands images in return for affection, plenty of teenagers make poor decisions when it comes to sexting. With 20% of teens aged 13-19 admitting to engaging in sexting and 11% of young girls aged 13-16 admitting to sending sexual suggestive images, it's never been more important to understand sexting and to be open with your child about it.
Why is sexting a problem
Whilst sexting happens between two people, in a mobile and digital world, very little remains private. It is possible for images, videos and messages to end up spread amongst friends, family and even the entire internet. This can lead to bullying and cause issues with children's self esteem and learning, it's also often overlooked that possessing images of other teenagers, even as a teenager is illegal and can be prosecuted under the Protection of Children Act 1978
Sexting and the law
Young teenagers are generally aware of sexual laws, however when it comes to children their own age being involved in illegal sexual offences, it is often forgotten. If you have a young teenager under the age of eighteen, the law sees them as a child. This means that if they have a mobile device or computer containing any explicit images or videos of someone their own age, they are technically in possession of indecent images of children. By possessing or sending photos or images of themselves or other people, they are also breaking the law, even if the situation is a consensual one with a boyfriend or girlfriend.
Advice for parents
As with all online behaviour, the best thing that you can do is talk to your teenager is a non judgemental way, ensuring that the conversation is open, two way and that you are talking not enquiring or poking around. Help your child understand the potential consequences of their actions and the steps they can take to stay safe from embarrassment, harassment and even legal attention. One thing to think about is the use of the word 'sexting.' While parents and the media may see it in this way, it might be the case that your child has a different opinion about the messages they are exchanging with their partner. Rather than leading the conversation, ask questions and allow your teen to express themselves.
If your teen uses an Android smartphone there is also an app you can enable which allows you to monitor the usage of their phone.  This is a more intrusive way of safeguarding your teen and we would always recommend speaking with them about this. Senttell enables you to receive updates every time your teen uses the camera on their smartphone, meaning if they engage in sexting not only will you know but you will also know the level at which they are engaging.
If you would like to learn more about safeguarding and protecting your children online, then why not view our range of online learning course available or contact us today.
Return to news