Health, Safety and Employee Responsibility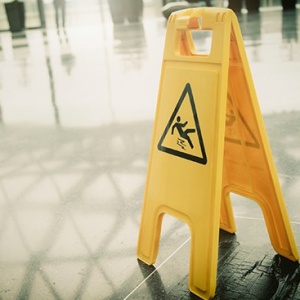 Enlarge
As an employer in today's 'blame nation' it can be increasingly difficult and nerve wracking when dealing with employee health and safety. Whilst businesses, HR staff and senior management put every precaution into place, it can feel like you're never far away from the next health and safety hiccup.
We understand that sometimes accidents do happen, but it's important that employees understand the need to remain accountable and responsible for their own health and safety and do not solely rely on their employers.
With that in mind we have created a quick guide to help you, the employer understand the responsibilities your team have to uphold health and safety in the workplace.
Taking Care of Personal Health and Safety
It goes without saying that a happy workforce is a healthy one. Outside of work, employees are free to do as they please but as an employer you do have the right to expect that a high level of general health is upheld. This helps to ensure that staff members can adequately and safely perform their duties when at work.
Remaining Alert in The Workplace
Whilst as an employer you will have made every attempt to provide a completely safe workplace, accidents do happen and equipment can break. It's important that staff are able to remain alert, are able to spot any hazards and understand how to appropriately deal with these situations in order to avoid any issues.
Employees should also be able to safely be aware of their physical state. For example, if a member of staff begins to feel excessively stress, tired or unwell, they should know when to stop working in order to remain safe. This is especially true for those using heavy equipment and machinery.
PPE, Clothing and Hair
If you work in an area that requires specific rules surrounding clothing and appearance it is of utmost importance that employees have been provided with the appropriate equipment.
It should be expected that staff who require personal protective equipment are wearing it at all times when working in high risk situations. This can include, hard hats, high vis, safety boots and more.
If your workplace doesn't require specific PPE but employees will be working with machinery, they should ensure that any loose garments such as ties are removed and that long hair is tied back or covered completely.
Working with Your Employee on Health and Safety
As an employer you will have put training procedures into place to help keep staff safe. However, training does not always need to come from management and your team members should be both willing and able to suggest new training that could further help them with their duties and health and safety.
Sometimes staff can be unsure about asking employers for health and safety checks for fear of feeling annoying or awkward so why not suggest they use the NHS Workplace Health Check. The online service will score their environment and help them to to feel confident when bringing up any issues.
You should also expect employees to be able to talk with you about how they are feeling, as you should always be aware if there are any issues with staff performing their work duties, safely and correctly. Ill, injured or stressed staff should talk to you straight away about any difficulties they may be facing.
Thinking of Others Health and Safety
Staff members also have a responsibility to look out for their peers and colleagues. Acting recklessly or carelessly in the workplace could have an effect on surroundings, peoples action and could ultimately endanger other employees.
They should never interfere or misuse any precautions that have been put into place by you as the employer to help with health and safety such as fire exits and alarms. Likewise you should always be made aware of any other staff members that have done so as this is hugely important for every staff members health and safety.
What happens if there has been an issue?
Its important that staff feel they can approach you with and health and safety issues within the workplace. To help employees further understand general health and safety policies they can visit the HSE website. They should also be aware that if they have spoken to a member of management and are still worried that their issues have not been resolved, they are able to contact a local health and safety authority to inspect the issue.
If you want to learn more about employee health and safety and the responsibilities everyone has in the workplace view our range of online courses today.
Other sources: http://www.nidirect.gov.uk/employees-health-and-safety-responsibilities
---
Return to news