Struggling to make your budget work?
Download our free guide and make your school budget go further.
It's no secret that schools are coming under increasing pressure from all angles. With the start of the new financial year, we have researched and reviewed advice from your peers and the government and included the best ten tips we could find in our helpful downloadable guide, so you can jump right in and start saving money straight away.
Ten Budget-Saving Expert Tips
Our free guide is packed with useful ways to save money and plan effectively, so your budget goes further. You'll discover...
How one single academy trust recorded significant savings on supply cover costs by focusing on improving staff wellbeing to reduce absence rates by 5%.


How collaboration between schools enabled one trust to save 31% on year-on-year training costs.


How to compare your budget with other schools in similar circumstances to see if your spending could be more efficient.


And much more... simply complete the form to receive your copy.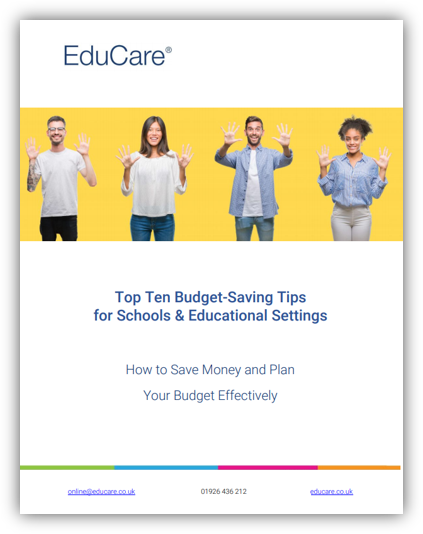 Make your budget
stretch further...
Provide your email address below and we'll send you a copy of our Budget-Saving guide.