Let us help you to prevent bullying in your school
---
In support of Anti-Bullying Week we are offering a 10% discount on our training bundle for education settings – which includes prevent bullying training.
EduCare for Education (starting from £335) gives you and your staff 12 months unlimited access to our 19 high quality training courses.
Complete the form on the right to request a quote and access your exclusive 10% discount.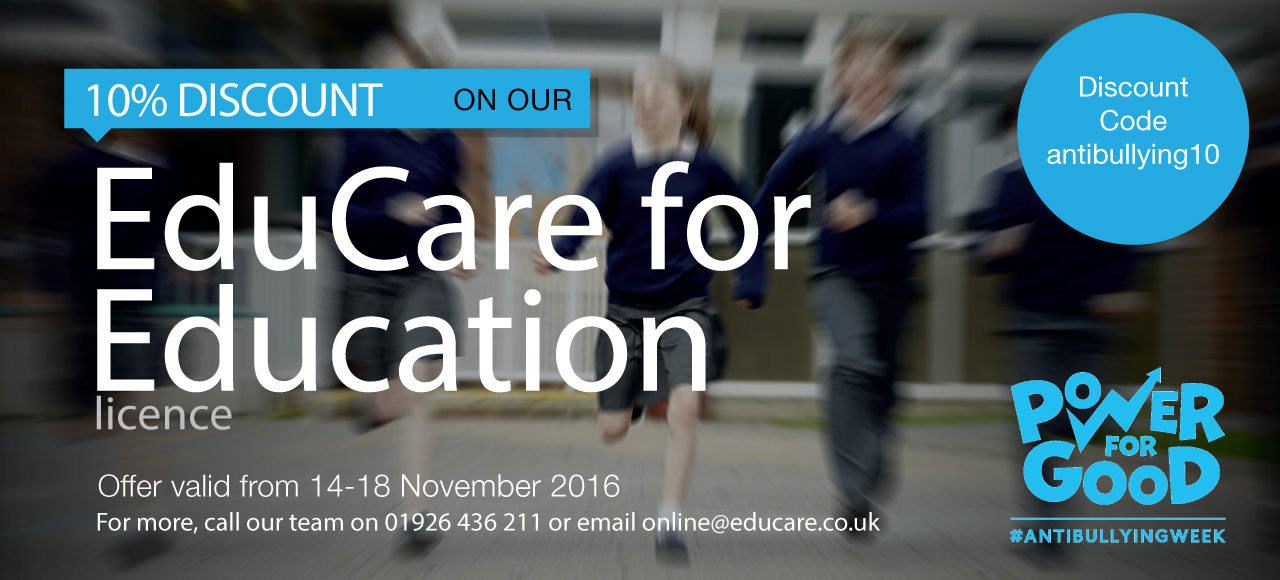 What can EduCare for Education can do for you?
Recognise what bullying is, who is affected, and how you can prevent bullying behaviour
Ensure staff understand and can implement your safeguarding policies effectively
Remove the worry of keeping up-to-date with legislation changes – that's our job
Allow ALL your staff, governors and volunteers to complete essential duty of care training
Provide robust evidence of staff training
Enable flexible learning – train anytime, anywhere - 24/7

Key Courses
Preventing Bullying
Online Safety
Child Protection
Child Exploitation
Child Neglect
The Prevent Duty