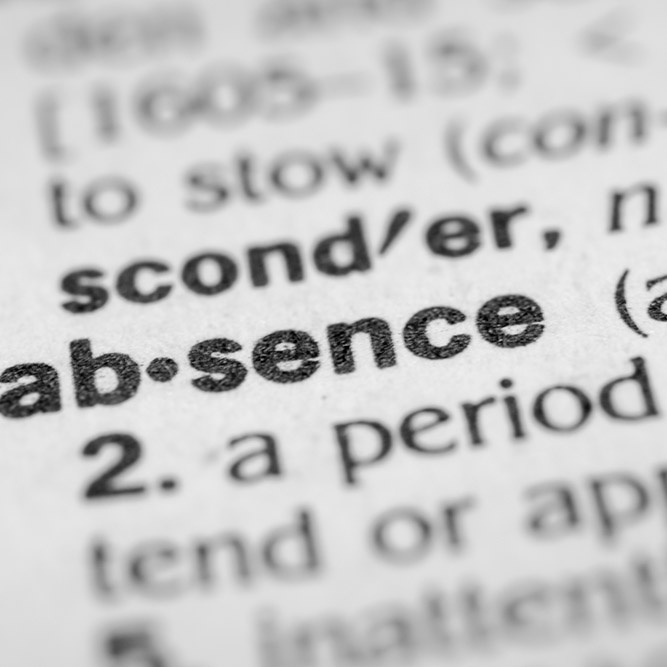 School Attendance: Absence during term-time
Blog by one of our key partners - ACE Education
School attendance: Absence during term-time
You may have read about the recent supreme Court ruling regarding unauthorised leave during school term-time. In the case, a parent who had refused to pay a fine for non-attendance, had argued that the law required regular attendance but this did not mean attendance at school every day. The local authority, supported by the Department for Education (DfE) argued that children should attend every day unless their absence was authorised by the headteacher.
The supreme court ruled that regular in this context did not mean "evenly spaced" or "sufficiently often" but instead meant in accordance with the attendance rules as set out by schools and local authorities. The judges found that the parent should have paid a penalty notice for his child's unauthorised absence. The case will be returned to the magistrates court.
Department for Education response
Following the ruling, the Department for Education (DfE) responded: "We are pleased the Supreme Court unanimously agreed with our position – that no child should be taken out of school without good reason. As before, headteachers have the ability to decide when exceptional circumstances allow for a child to be absent."
School attendance: Guidance for maintained schools, academies, independent schools and local authorities. November 2016.
It may be helpful, especially at this time of year, when parents may be making more requests for holidays during term-time to remind oneself what the current DfE advice to schools says on the matter. Although non-statutory, this document includes guidance on pupil registers and attendance codes and summarises the legal powers and duties that govern school attendance.
The document sets out circumstances where schools should authorise pupil absence: illness, medical appointments, religious observance, study leave for year 11, certain specific situations for traveller families and leave of absence or holiday authorised by the school.
The guidance states:
Leave of absence authorised b y the school (code C): Only exceptional circumstances warrant an authorised leave of absence. Schools should consider each application individually taking into account the specific facts and circumstances and relevant background context behind the request.
Holiday authorised by the school (code H): Head teachers should not grant leave of absence unless there are exceptional circumstances. The application must be made in advance and the head teacher must be satisfied that there are exceptional circumstances based on the individual facts and circumstances of the case which warrant the leave. Where a leave of absence is granted, the head teacher will determine the number of days a pupil can be away from school. A leave of absence is granted entirely at the head teacher's discretion.
'Exceptional circumstances' are not defined in the guidance document and it is therefore up to each headteacher to decide what they consider to be exceptional. Schools should not operate a blanket policy and state that they never authorise leave of absence or holiday during term-time as they are required to consider each application individually and make decisions based on the circumstances of the case.
The guidance also covers where leave of absence for a holiday is not authorised by the headteacher:
Holiday not authorised by the school or in excess of the period determined by the head teacher (code G): If a school does not authorise a leave of absence for the purpose of a holiday but the parents still take the child out of school, or the child is kept away for longer than was agreed, the absence is unauthorised. The regulations do not allow schools to give retrospective approval. If the parents did not apply for leave of absence in advance, the absence must be recorded as unauthorised.
---
This article was written by our partners at ACE Education, endorsers of our 'School Admissions' and 'School Exclusions' training courses which can be bought individually or as an additional bolt-on to our online learning service, our multiple course training package.
We are currently working with ACE on a new course covering School Attendance and Children Missing Education which will be available soon.
This online course will include all the changes to the attendance regulations, especially to regulation 12 from September 2016; the duties on all schools to report absence and deletions from their register and the information they need to include.
If you would like to know when this course is released then please get in touch today.
Return to news