Safeguarding and Coronavirus – how to protect your pupils remotely
The situation regarding COVID 19 is changing every day and updates can be found on the government webpage.
Government advice is changing daily. The contents of this blog post are not kept up-to-date. Further advice will be posted on our news page in new articles and blogs as we learn more.
Coronavirus: School closures
What we have seen happen overseas, is that schools and colleges are among the first types of organisations to be closed.
But how does this affect safeguarding? And what protocols should you be following if your school is closed?
What are your safeguarding responsibilities?
Child protection refers to the action that is taken to protect children who are suffering, or likely to suffer significant harm.
Because you have regular or daily contact with the learners for whom you have a responsibility, you are well placed to notice their physical presentation, emotions and behaviours and when they may need help and support.
By following statutory guidance, any children who give cause for concern with regards to safeguarding are reported to a DSL or Local Authority and school processes are followed.
Normally, a school's safeguarding lead will keep staff informed so that they can continue to support the child if any interventions are needed.
As school's now face the possibility of closing, whilst the ability to continue to teach will be one of the most pressing obstacles to overcome, safeguarding children will be an issue that is at the forefront of many people's minds.
Unfortunately, the sad truth is that there are many children for whom home isn't the best, or safest place for them.
Safeguarding

:

What protocols should you follow in the event of a school closure
If a school does close, then the DSL should notify any agencies involved with children that are known to them. This should be recorded.

Schools should notify social care leads

of closures for any Looked After Children.

If a parent calls in saying that they are going to self-isolate a child and they are known to services, then the school must notify the service.

DSLs should be kept

up to

da

te

on any meetings that are

held

by social care

regarding pupils on their rol

l

.

On return to school then all attendance should be looked at closely to make sure all pupils have returned.
If schools have concerns or need advice regarding to safeguarding, they should contact their local authority.
If they need further advice on Coronavirus, the DfE has set up a helpline:
Phone: 0800 046 8687
Email: DfE.coronavirushelpline@education.gov.uk
Opening hours: 8am to 6pm (Monday to Friday)
Return to news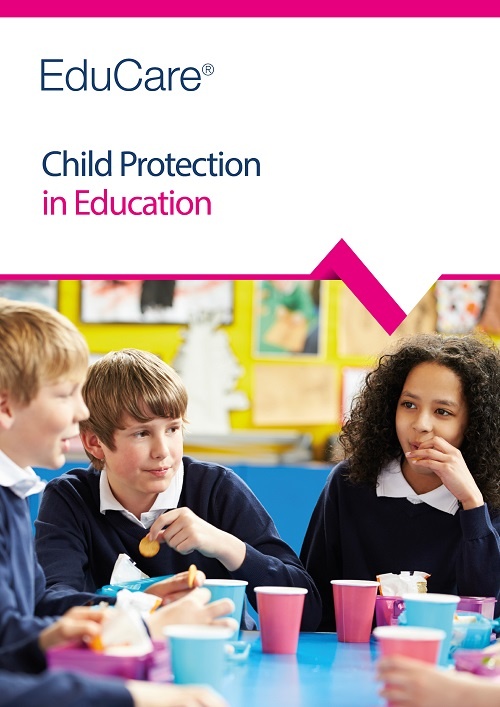 Courses
Child Protection in Education Online Course
Child protection is about protecting children from violence, exploitation, abuse and neglect and keeping them safe from harm. It is about promoting the health and welfare of children and young people helping them to grow up in a safe and supportive environment. Child Protection in Education, endorsed by Kidscape and Family Lives is designed for those who work with children and young people in an education setting. This course is important for anyone that works with children and young people in an education setting. It's purpose is to raise awareness of abuse, neglect and other harms, recognise early signs that might indicate a problem, and how to take appropriate action.
Read more
Child Protection in Education Online Course
This five module course delivers five CPD hours and comprehensively covers:
what forms child abuse can take and the effects it can have
signs that may mean a child is suffering abuse and how to respond if a child confides in you
processes for reporting abuse
the child protection system
good practice guidelines.

News
What is Duty of Care?
Duty of Care is about individual wellbeing, welfare, compliance and good practice.
Read more