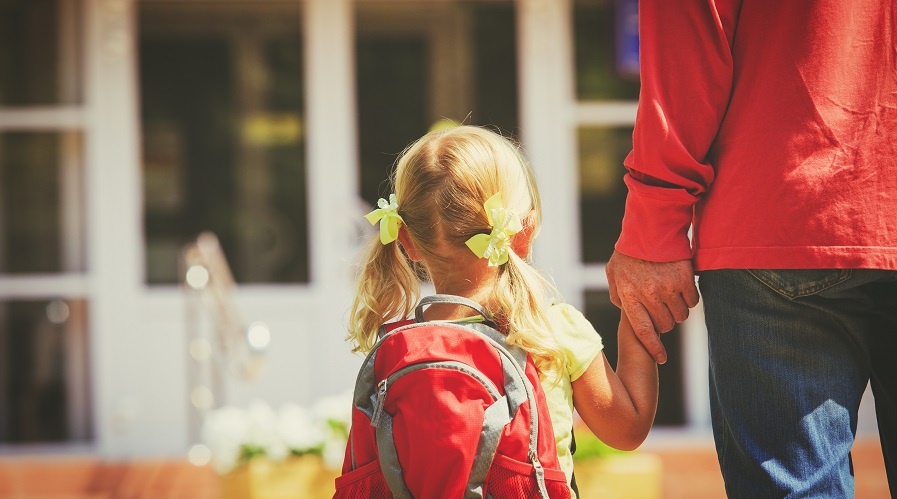 How to keep children safe during the Coronavirus crisis
This interim safeguarding guidance which was published on Friday will be regularly reviewed by The Department for Education.
Here is a summary of what was covered and relevant online courses that can help at this time.
Where schools and colleges collaborate and children and/or staff from multiple settings are clustered in one place, the principles in Keeping Children Safe in Education remain.
Always put the best interests of children first
If anyone in a school or college has a safeguarding concern about any child, they should continue to act and act immediately
There should be a DSL or deputy available
It is essential that unsuitable people are not allowed to enter the children's workforce and/or gain access to children
Children should continue to be protected when they are online
Child Protection Policy
It is important schools and colleges, led by the Designated Safeguarding Lead (DSL) or deputy, review their Child Protection Policy and keep it under review in response to COVID- 19.
The policy should reflect the following:
Any update advice given by local safeguarding partners.
Any update advice received from the local authority regarding children with EHCPs or children, looked after children and previously looked after children.
Any update regarding reporting and referral thresholds.
What staff and volunteers should do if they have safeguarding concerns and the importance of acting immediately, this should include if they have concerns about a staff member or volunteer who may pose a risk.
DSL and deputy arrangements.
Any arrangements in place to support children that the school or college are concerned about that do not meet the vulnerable definition.
Peer-on- peer abuse.
What arrangements are in place to those children who are not physically in school or college safe.
It is important that all staff and volunteers are aware of the new policy and are kept up to date as it is revised. The revised policy should continue to be made available publicly.
EduCare courses that can help
DSL and deputy arrangements
In normal circumstances, any school or college providing care for children should have a trained DSL or deputy available on site. It is recognised this may not be possible, and where this is the case there are 2 options to consider:
a trained DSL or deputy from the school or college can be available to be contacted via phone or online video - for example working from home
sharing trained DSLs or deputies with other schools or colleges (who should be available to be contacted via phone or online video)
Where a trained DSL or deputy is not on site, in addition to one of the above options, the department recommend a senior leader takes responsibility for co-ordinating safeguarding on site.
All staff and volunteers must have access to a trained DSL or deputy on any given day and know who that person is and how to speak to them.
It is acknowledged that DSL training is very unlikely to take place during this period (although the option of online training can be explored). For the period COVID-19 measures are in place, a DSL (or deputy) who has been trained will continue to be classed as a trained DSL (or deputy) even if they miss their refresher training.
Vulnerable Children
School and college staff should continue to work with and support children's social workers to help protect vulnerable children.
Attendance
Local authorities and schools do not need to complete their usual day-to-day attendance processes to follow up on non-attendance.
Schools and colleges should:
be agreeing with families and social worker whether children in need should be attending education provision
follow up any children's attendance who are expected to attend and do not it
confirm emergency numbers with parents and carers
complete a daily attendance form, this can be found on the Department for Education website.
Suitable Courses
Staff training and safeguarding induction
Where new staff are recruited, or new volunteers enter the school or college, they should be provided with a safeguarding induction. Existing school and college workforce may move between schools and colleges on a temporary basis in response to COVID-19, in these cases, induction training should be on a case-by-case basis.
Suitable online courses for induction training
Children moving schools and colleges
It will be important for any school or college whose children are attending another setting to do whatever they reasonably can to provide the receiving institution with any relevant welfare and child protection information.
Safer recruitment/volunteers and movement of staff
If schools and colleges are recruiting new staff, they should continue to follow the relevant safer recruitment processes for their setting, including, as appropriate, relevant sections in part 3 of Keeping Children Safe in Education. Schools and colleges should continue to consider and make referrals to the Teaching Regulation Agency where needed.
Suitable EduCare course that may help
Mental Health
Teachers should be aware of how the current circumstances can affect pupils and parents and should be aware of this with their expectations when setting work.
Department for Education has provided separate guidance to support this.
Suitable courses from EduCare that can help
Online safety in schools and colleges
 Schools and colleges should continue to ensure that appropriate filters and monitoring systems are in place to protect children when they are online on the school or college's IT systems or recommended resources.
It is important that all staff who interact with children, including online, continue to look out for signs a child may be at risk. Any such concerns should be dealt with as per the child protection policy.
Suitable courses from EduCare that can help:
DfE coronavirus helpline
Email DfE.coronavirushelpline@education.gov.uk
Telephone 0800 046 8687
If you have a query about coronavirus (COVID-19), relating to schools and other educational establishments in England contact our helpline.

Lines are open Monday to Friday from 8am to 6pm and weekends 10am to 4pm.
***
Please share this page with anybody you feel may benefit from this free information.
Return to news