Society for Education and Training Package
The Society for Education and Training has teamed up with EduCare to offer members an exclusive membership benefit: a range of online learning courses to support your continuing professional development (CPD) and be the best teacher you can be.
Courses included in this package:
Child Neglect has been written to raise your awareness of neglect and to help you understand the factors that may contribute to it.
Preventing Bullying, written in partnership with Kidscape and endorsed by experts at Bullying UK and Family Lives
Online Safety, which meets national Police approved standards
Data Protection is a concise course that explains the fundamentals of the Data Protection Act 1998
Health & Safety in Education, accredited by RoSPA, meets the Institution of Occupational Safety and Health (IOSH) 'Working Safely' standards
Fire Safety in Education, written by expert authors and accredited by the Institute of Fire Safety Managers and ROSPA
First Aid Essentials, produced with West Midlands Ambulance Service NHS Foundation Trust, aims to give the confidence needed to react in an incident when someone urgently needs help
An Introduction to Effective Teamwork, which explores the different types of team and the stages of team development, as well as the roles individuals may take within a team
An Introduction to Leadership, a concise course that discusses the various types of leadership, whether leaders are born or made and practices common to leaders
Safer Recruitment, a course which looks at safeguarding children, young people and vulnerable adults from unsuitable people who might apply to join your organisation.
An Introduction to the General Data Protection Regulation, a course which identifies the main aspects which differentiate the new GDPR from the Data Protection Act 1988.
If you have any questions please email Laura Brain, EduCare's account manager for SET, or call her on 01926 436230.
---
Society for Education and Training Package, what are my buying options?

Buy as a standalone package
This package costs £19.99 and you can buy online today.
Training the way you want it
Can't find what you need? You can either pick the courses you need from our extensive range and create your own package, or ask us to create bespoke content just for you.
---
Why EduCare?
Our content experts ensure your courses are kept up-to-date. We constantly monitor changes to statutory guidance, legislation and inspection requirements, as soon as changes are confirmed, we update your course content at the earliest opportunity.
EduCare's online learning management system is incredibly easy to use with training courses that can be accessed at any time and from any computer with internet access.
With EduCare you can:
Fulfil your legal duty of care in the key areas the law and inspection requires
Provide robust evidence of staff training
Access powerful management reports so you know who has completed the training
Allow ALL staff to complete essential duty of care training
Access additional resources to extend subject knowledge
Keep up-to-date with legislation changes
Download personalised certificates
Train anytime, anywhere - 24/7
Provide training certified for CPD
In association with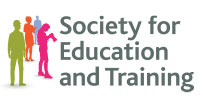 Key features and benefits
Price £19.99
Target Audience Education
A cost-effective means of covering a range of topics.
Courses are level 2 (as graded against the nationally accepted levels for training courses)
All courses are fully certificated
Partners / major users